A new wave of wearable technology is about to enter the technological revolution that had a significant impact on our daily lives and introduced a slew of innovations.
Anyone awake for the last few years knows how essential smartwatches and fitness trackers have become and that it's about time you invested in one of these gadgets, too. The wearable technology sector is booming, as seen by the popularity of smartwatches.
Health and fitness wearables, such as fitness trackers and smartwatches, have been around for a while but are now available on their own or in combination. Some uncertainty, however, persists as to the difference between a wristwatch and a fitness tracker. There is a misconception that wearable technology is the same.
What is the difference between fitness tracker and smartwatch?
A fitness tracker is a device that tracks and monitors your fitness and activity levels such as heart rate, steps taken, and calories burned. A smartwatch is a device that does all of the above, but also has additional features such as the ability to make and receive phone calls, send and receive text messages, and run apps.
What Is A Smartwatch?
Computerized smartwatches are the most efficient wearable technology with fitness tracking features that go far beyond this and combine many of the functions of your smartphone. Because it combines a wristwatch, smartphone, and fitness tracker, a smartwatch is more like a wearable computer.
Almost everything your smartphone can do it can do as well, so it's like having an extra hand. Smartwatches may transmit alerts to your wrist, such as new text, email, or social media messages, and incoming call notifications and calendar event notifications, much like a smartphone.
That is not all. You can also use your smartwatch to browse through picture albums on your phone. Just as with smartphones, your smartwatch may use to access Google Now and Siri through voice commands.
Main Features Of A Smartwatch
There are a lot of competitors in the smartwatch market, and manufacturers are always looking for innovative ways to stay up with it. A smartwatch's best features include the following:
1– Alerts And Notifications
Smartwatches are most often used for alerts and notifications. Messages and alerts from other social media networks might also include in this category.
2– Health And Wellness Features
Almost all smartwatches come with built-in fitness trackers. Heart rate, pedometer, blood pressure monitor, sleep monitors, temperature, and swim-specific data are the most popular features.
3- Navigation Features
Compass, position tracking services (GPS, Galileo), and visual maps are all included in the navigation features section of the device.
4- Time-Related Features
Even though these gadgets refer to be "smart," they still include time-related features. Stopwatches, timers, and alarm clocks are all examples of time-related characteristics.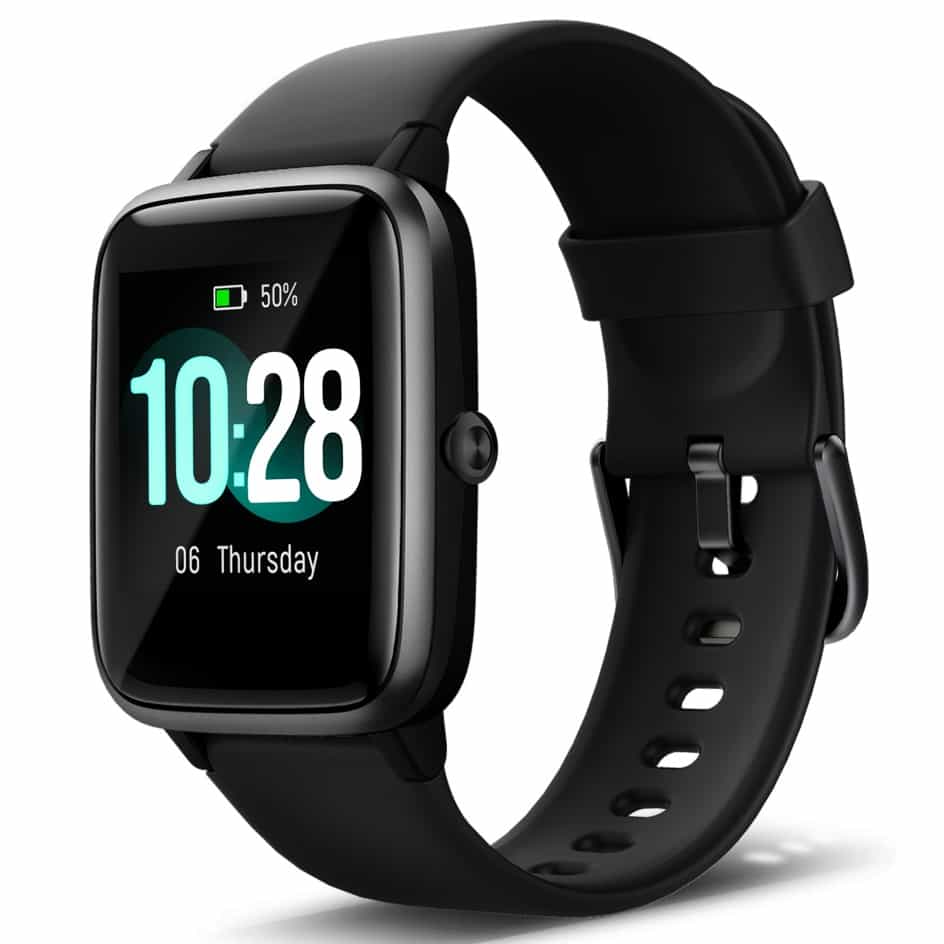 Why Choose A Smartwatch?
Choosing a smartwatch may seem like a huge challenge if you've never worn one before. An all-in-one gadget that keeps you up to speed on several aspects may be the smartwatch, not the fitness tracker, for your needs.
It's like having your phone on your wrist when you wear a smartwatch. There are many common things you may do with this gadget besides tracking your workouts, including checking your email.
GPS And GPS Watches
If you'd like a smartwatch developed exclusively for working out, there are many terrific alternatives available. GPS watches, for example, may be used to keep track of your physical position and exercise routines.
The GPS feature on your smartwatch may be used before you out for a jog or exercise. After your workout is over, you'll find it much simpler to deconstruct it this way.
Some applications can be installed directly on a smartwatch to connect to the watch. Your exercise data will instantly post to this app as soon as you finish your activity, so you can review your progress.
For example, you could see at a glance how hard you worked and how easy you took it throughout the workout. These traits are critical for any serious athlete.
What Is A Fitness Tracker?
It is possible to wear a fitness tracker, or activity tracker, on the wrist or other parts of the body. Your everyday physical activity and fitness-related parameters such as steps, running distance, heart rate, sleep patterns, swimming laps, and calories burnt may all can track with this wearable fitness tracker.
It's a fitness tracker that looks and functions like a smartwatch, but it does much more. Whether you're a gym rat, a weekend warrior, or just someone who likes to be active, fitness trackers may help you stay in shape. 
Main Features Of A Fitness Tracker
Here are some of the most important characteristics to look for when purchasing a fitness tracker.
1- Heart Rate Monitor
You may monitor your heart rate during a workout to get a better sense of how many calories you've burnt and to be alerted when you're inside the optimal heart rate zone.
2- Exercise Recognition
Cycling, running, aerobic exercise, and walking may all be detected by the activity sensors included in fitness trackers.
3- Smartphone Integration
Fitness trackers that can connect to your smartphone are called "smartphone integration" devices. Other features include the ability to play music, get alerts when your phone receives text or voicemail, and even read and make phone calls.
4- Movement Reminder
When you've been sitting motionless for too long, this handy tool will prompt you to get up and move about.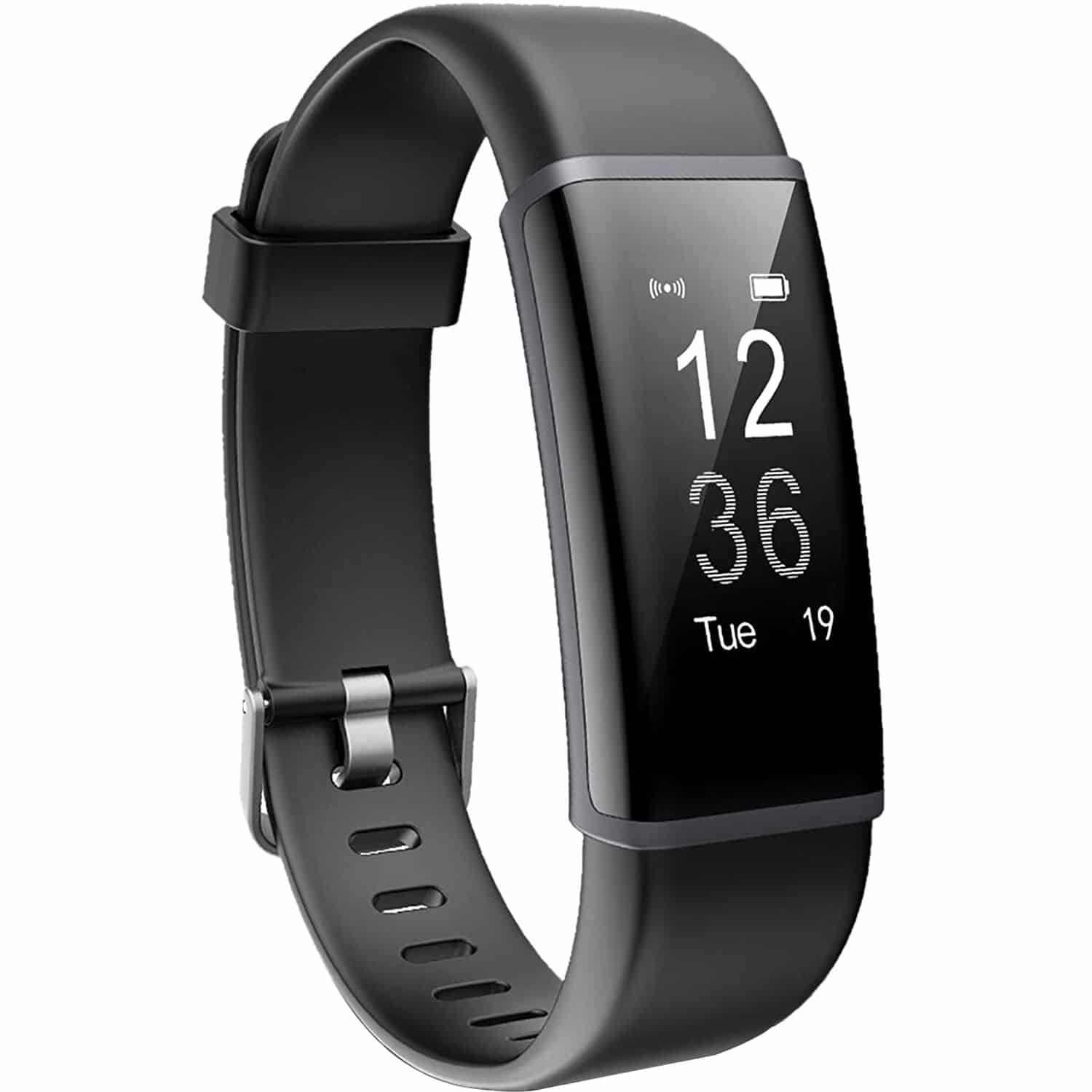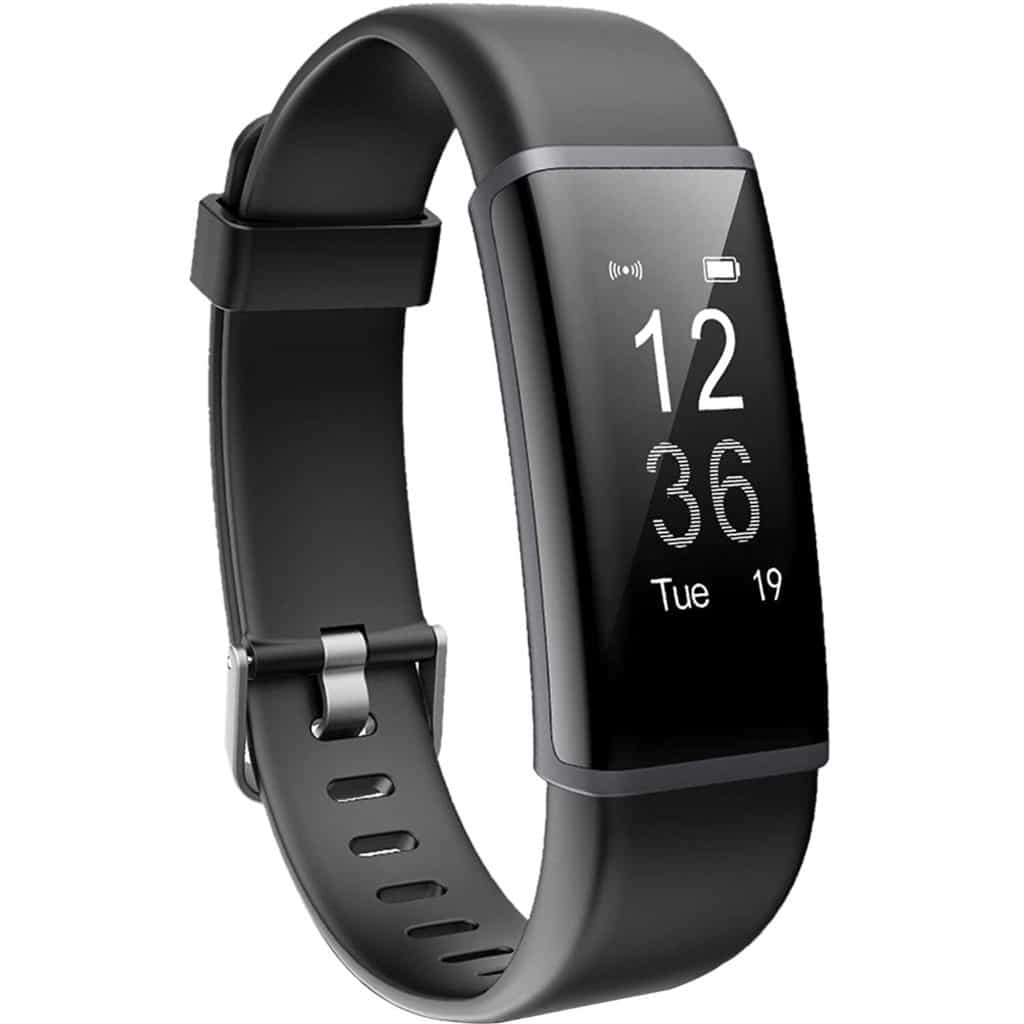 Why Choose A Fitness Tracker?
With a fitness tracker on your wrist, you can keep tabs on a slew of information. For example, you'll be able to keep track of every step you take, which will provide you with a wealth of information about your general health and fitness.
Choosing a fitness tracker as a Smart device is the ideal option if you search for a comprehensive overview of your health and fitness data.
Many trackers are designed to resemble bracelets enhancing the device's mobility and comfort. In other words, you won't even notice that you're wearing a tracker. Touch displays are also common on most trackers.
A GPS smartwatch or GPS running watch is nice, but what you're looking for is the activity tracking capabilities that make it acceptable as a fitness tracker, not a GPS smartwatch. As a result, there are still watches like the Garmin and Polar ones out there that appear like conventional timepieces.
Fitness Tracker Apps Offer Additional Tracking
When using fitness trackers, you will have the added benefit of being able to check in on your progress by just looking at your wrist. Some gadgets come with accompanying applications that provide you with even more information about your overall health and fitness. A few of these applications include meal monitoring, water use tracking, and weight loss information.
To keep track of your health and fitness, you may monitor it throughout time. To put it another way, you'll be able to monitor your progress over time. It's simple to tell whether your fitness level has increased or decreased because of this.
Fitness trackers with heart rate monitors and GPS receivers are highly recommended for getting the most out of your workouts. Because they follow you all the time, you get more precise data with these gadgets.
Smartwatch Vs. Fitness Trackers – Similarities
There are several similarities between fitness trackers and smartwatches. When comparing smartwatches and fitness trackers, most buyers point out how similar they seem because of the overlapping functionality they have.
The design is the most readily apparent of them. As a result, they may both be worn in the same manner as a classic wristwatch. The design of certain smartwatches and fitness trackers is so similar that it's not uncommon.
Both gadgets may be able to monitor and gather data similarly. Extra features include sleep trackers, heart rate monitors, calorie counters, and pedometers. Both devices include GPS capabilities that allow you to keep track of your journeys from point A to point B.
It is also possible to access smartwatches and fitness trackers using the same method. The touchscreens on both devices are used for interacting with them. There are "faces" that may download to change the look of the touchscreen. Depending on the brand, the screen sizes will be different. The majority of smartwatches and fitness trackers feature manual settings, too.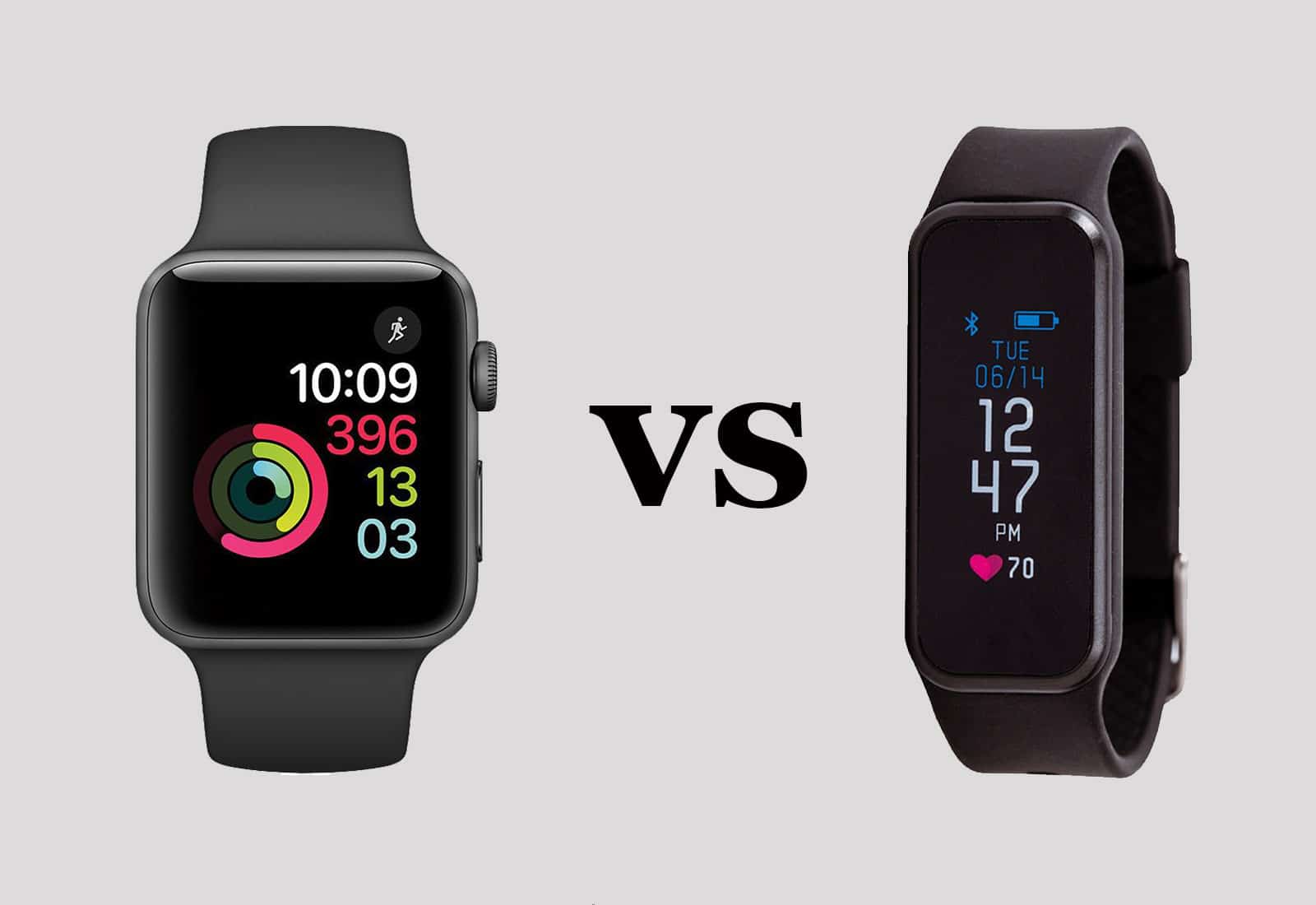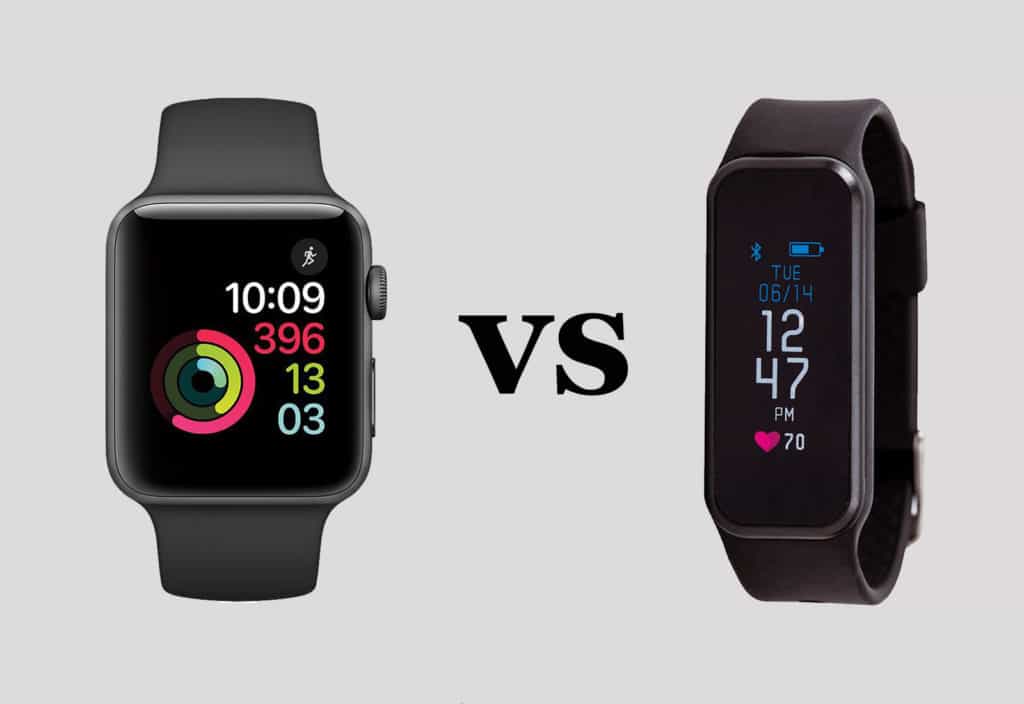 Smartwatch Vs. Fitness Trackers – Differences
Smartwatches and fitness trackers are different devices, and it's essential to know the key distinctions. With this information, you can make an informed decision on which product to purchase.
Finding out how they work might assist you in making a decision on which one is most suited to your individuality and sense of fashion. You might also choose something that will be useful to you daily.
It's possible to keep tabs on your children's whereabouts by purchasing smartwatches. Runners and triathletes should use smartwatches that monitor distance and pace. Here are some examples of how smartwatches vary from fitness trackers:
Smartwatches Can Do More
When comparing fitness trackers and smartwatches, you'll see that the two devices have quite different feature sets and capabilities. The best part of a smartwatch, of course, is that it has the same features as a fitness tracker.
On the other hand, fitness trackers intend to measure physical activity. Because of this, they do not feature built-in GPS and heart rate sensors for more precise health monitoring as smartwatches do.
Fitness Trackers Have Longer Battery Life
Compared to smartwatches, fitness trackers offer a longer battery life since they don't have as many functions that use power. Standard smartwatches typically only survive for a few days due to their enormous bright screens and battery-draining applications, but other models can endure for weeks.
Choosing a smartwatch over a fitness tracker means understanding how to maximize functionality without losing battery life. One approach to accomplish this is to turn off alerts and applications that you seldom use.
Fitness Trackers Are Cheaper Than Smartwatches
Because they offer fewer functions than smartwatches, fitness trackers are less expensive than those latter devices. However, they are smaller and lighter, making them a better option for those seeking a more comfortable smartwatch.
Which Costs More – Smartwatches Or Fitness Trackers?
Smartwatches and fitness trackers aren't much different in terms of cost. The brand may have a significant impact on the price. Smartwatches and fitness trackers are available in many price ranges, so you may choose one that fits your needs and your wallet.
Smartwatches tend to be more expensive than fitness trackers. Around $400, the most popular smartwatch, the Apple Watch, is available on the market. It is a far cry from what the Fitbit Charge 2 costs, which is about $150. Smartwatches are more expensive, while fitness trackers are less so.
Which One Should You Buy?
A fitness tracker or a smartwatch is a stand-alone gadget that may use for a wide range of functions and by a wide range of people. Wearing a smartwatch isn't only about looking good on your wrist; it's also about being able to tell you more than the time.
On the other hand, wearable fitness trackers are what they claim they are: wearable fitness trackers. Fitness enthusiasts use it to keep track of their daily physical activity, and other health-related data, regularly.
A fitness tracker is for you if you're a health nut who needs nothing else in life than the latest and greatest fitness gadgets. So, if you're interested in multitasking and keeping track of your health level, you should consider a wristwatch.