Whether you're returning home late at night or need some additional help around the house, adding smart light bulbs to your living space may help you find your way around without having to fumble in the dark for a standard light switch.
Smart bulbs are similar to ordinary light bulbs, except they can control remotely by voice, Bluetooth, and smartphone applications. If you are on the fence about outfitting your home with Smart home goods, light bulbs are a wonderful place to start.
Smart light bulbs are simple to install and operate, making them an excellent entry point into the field of home automation. However, there are a few things to keep in mind when purchasing smart light bulbs for your house.
What Are Smart Light Bulbs?
The integrated IOT's core technology of Smart Bulbs helps to implant the intercommunication core module inside the energy-saving light bulb.
The Internet's widespread birth, interoperability, and engagement at any time and from any location impact the creation and growth of energy-saving light bulb technologies. 
To reduce energy consumption, LED lighting bulbs have been built with integrated Internet of Things (IoT) technology, which includes the core modules of intercommunication.
Interactive services are then introduced into the living room, and the cloud service platform serves as a connection between the lighting and power deployment in the living room. It results in creating a social, intelligent Smart Light Bulb system.
How Do Smart Light Bulbs Work?
Smart bulbs need the usage of a smartphone, tablet, or building automation hub to function since they employ wireless communication protocols such as Bluetooth, Wi-Fi, Z-Wave, or Zigbee to connect to an app on your device or to your intelligent building.
A few manufacturers, such as Philips Hue Bridge, which is required to run Philips-brand Smart Bulbs, need a specific gateway to function.
Many manufacturers use multiple wireless technologies to better connect your lights with other smart home gadgets and systems you may already have.
A smart bulb, for example, maybe compatible with Bluetooth, Wi-Fi, and Apple HomeKit, allowing you to customize your Smart lighting using the method that works best for you.
Many customers who invest in Smart home technologies ultimately elect to utilize a hub or home automation systems like Nest, Wink, or voice-activated systems like Google Home, Amazon Alexa, and Apple HomeKit.
Smart Bulbs can be set to function in conjunction with other devices linked to your home automation system when incorporated into a smart home system.
For example, if someone rings your video doorbell after dark, you may program your Smart lights to turn on throughout the home. When you're not at home, you can still control your lights with a smart home automation hub, just as you can with Wi-Fi-connected Smart lighting.
Features Of Smart Light Bulbs
Light bulbs in today's technology do more than provide light. With the introduction of Smart LED light bulbs, contemporary light fixtures now have additional exciting capabilities like wireless network access, intelligent scheduling, and even the capacity to play music.
If you're still unsure about what you get from smart LED bulbs and if you should acquire them for your house, here's a list of things to look for in smart LED lighting.
1. Create Notifications For Incoming Calls
Linking your smart light bulb to your phone means you'll never miss a call again. When you receive a text or a phone call, your smart LED bulb will glow, change colors, and even play your ringtone to alert you.
To some, this may seem to be an unnecessary and sometimes even bothersome feature, but for those who are deaf or hard of hearing, it can be helpful.
2. Have Dimming Capabilities
Regular light bulbs cannot adjust brightness without using a specific attachment or gadget. Normally, you'd need to connect a dimmer to your lighting system to have this capability.
Unless you're handy with tools, this may be a complex operation that necessitates the services of an electrician.
However, with smart bulbs, the desired dimming function is incorporated into each bulb. All you have to do is use the app on your phone or tablet to change the brightness of each device's light.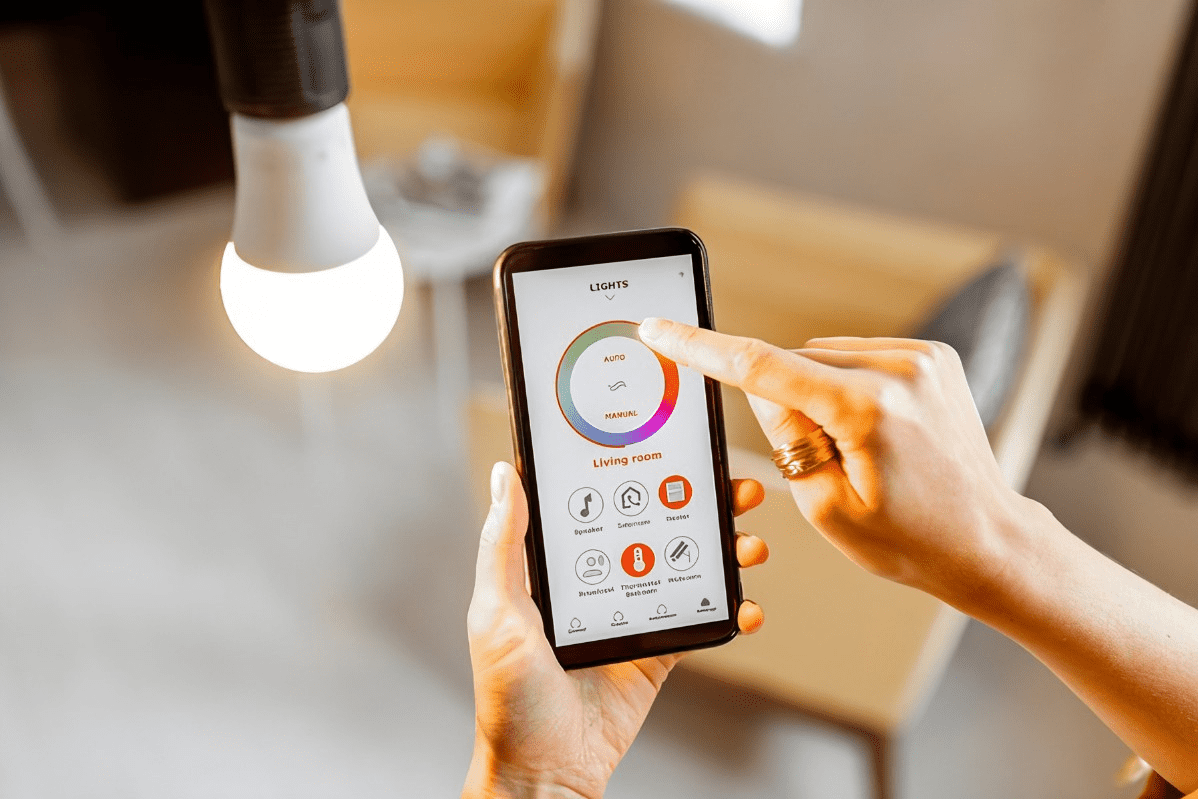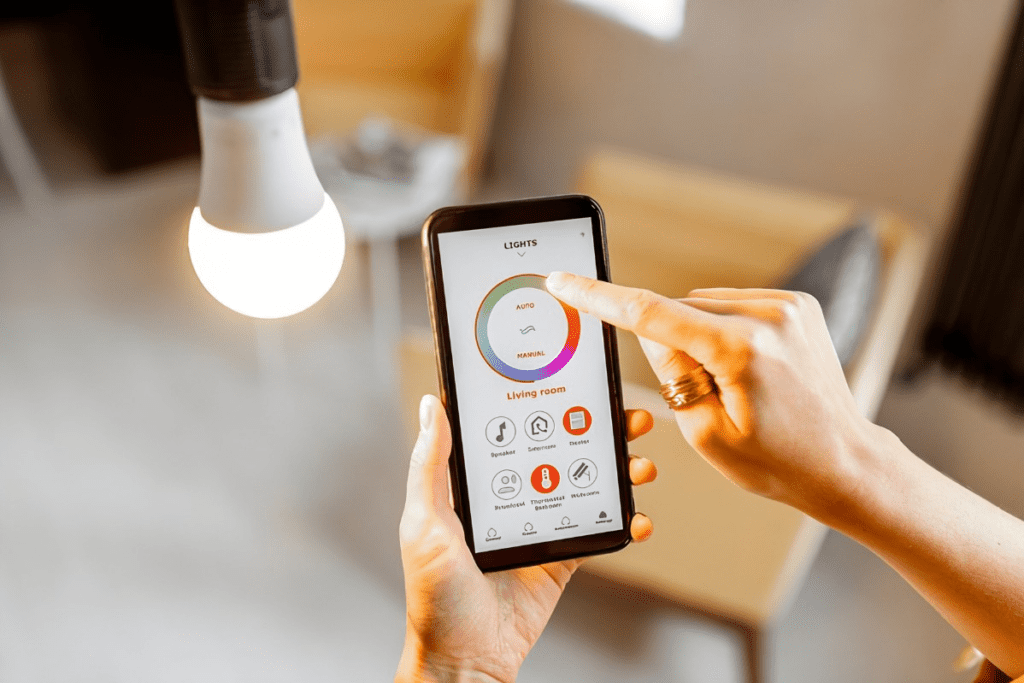 3. Convenience And Security
The thought of returning to a dark home makes you dislike it. Set a timer in the app of your smart light bulb to have the lights turn on and off at specified times of the day.
It is also an incredible security feature since it creates the impression that someone is home even when you are not.
4. Set Your Desired Moods
Smart LED lights can be tuned to modify their illumination strength and color, enabling you to create various lighting effects for different situations, whether you want to have a romantic meal at home or a cocktail party in the living room. To be productive, set your lights to a cool color temperature. 
5. Control Option
Smart LED light bulbs to allow you to manage your lights individually or in groups. It provides you with many alternatives for illuminating your living areas and producing unique lighting effects in each room.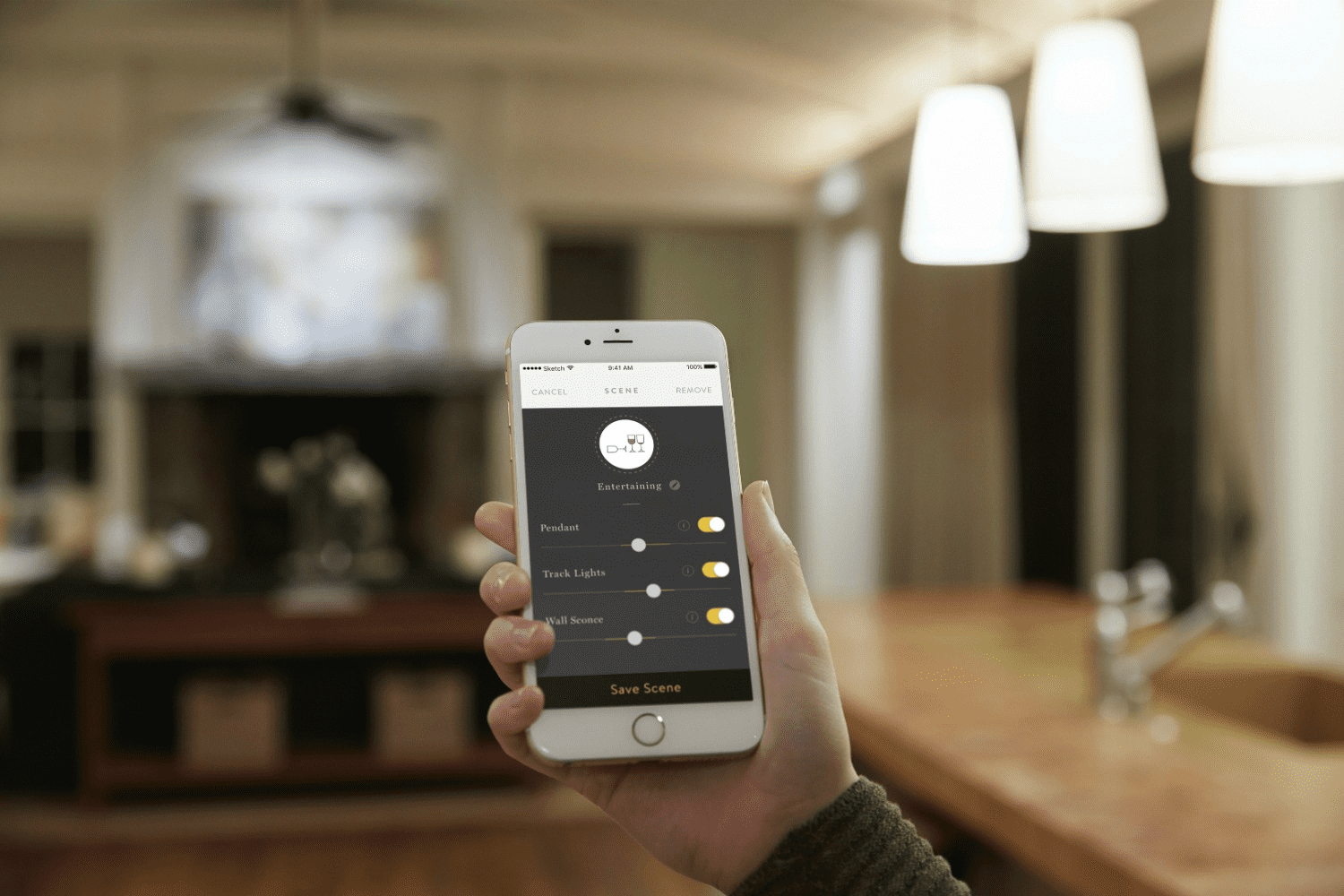 6. Music
Some devices now include built-in speakers, which may seem a bit strange to some. With these Smart LED lights, you can listen to music in any room without the need for a separate sound system.
To top it all off, some of the best Smart Bulbs of 2016 even offer color matching capabilities, allowing the lighting to be adjusted to fit the mood of the music.
Benefits Of Smart Light Bulb:
Smart Lighting may be a novel concept for you. Controlling the lighting in your house is more than just a fashion statement. As you learn how Smart bulbs function, you could improve your quality of life.
Convenience
Consider all of the fixtures in your home and how much time you spend every day, particularly at night, checking to make sure they're turned off. Smart lighting solutions have put an end to those days.
Versatility
There's much more to Smart Lights than just turning them on and off remotely. Dependent on the Smart Bulbs you install, intelligent lighting programs such as flashing, shading, and dimming environments may be used to set the tone in any place.
Automation
You should always customize your lighting towards your demands. For example, set your alarm for 7 a.m. and your LEDs will come on instantaneously, with gradual but constant changes. Alternatively, start turning out the lights at 10 p.m.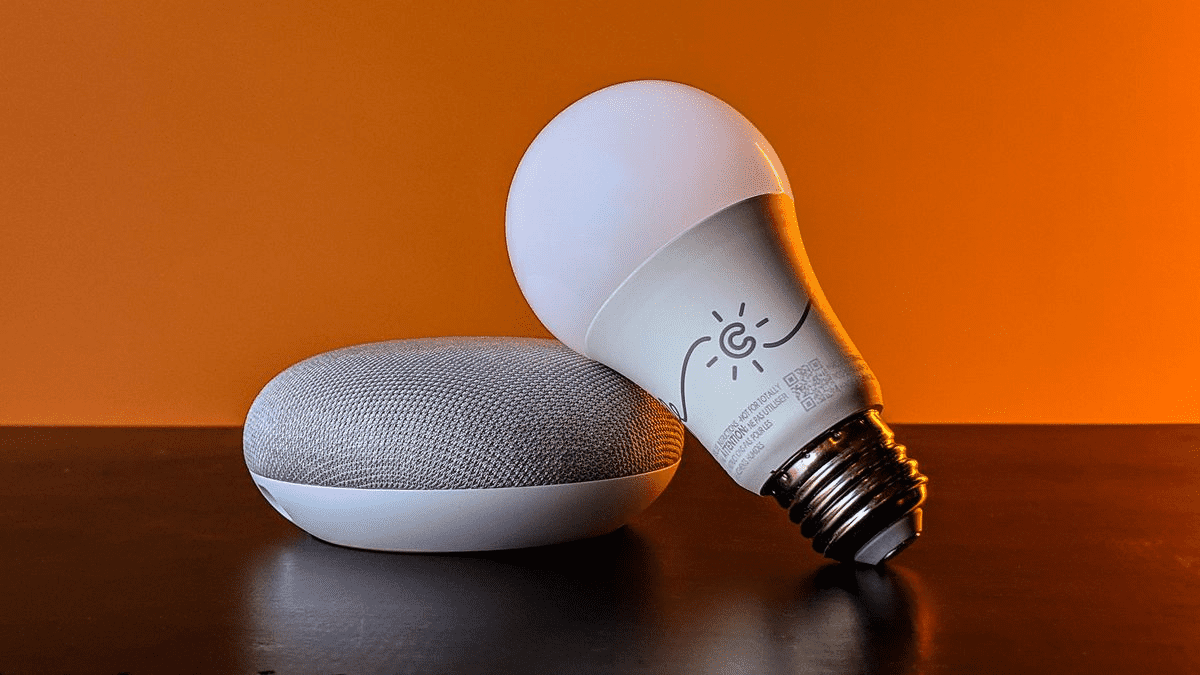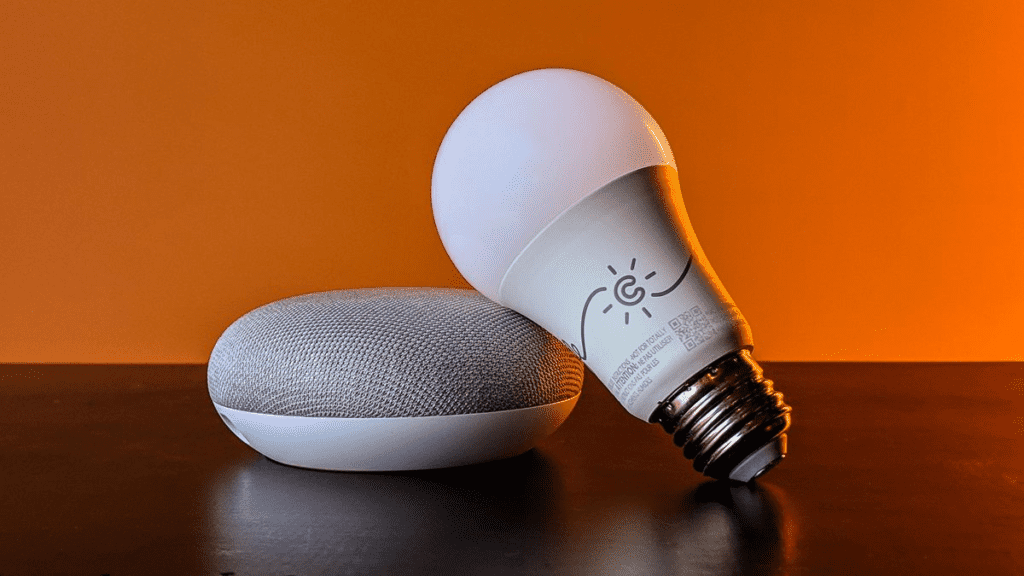 Costs Of Smart Bulbs
Smart bulbs are somewhat more expensive than standard light bulbs. The advantages of having a smart bulb, especially if you choose a CFL or LED bulb, may outweigh the initial expenditures since they tend to save more energy.
Smart bulbs will even survive longer than ordinary bulbs. If used correctly, they may last anywhere between 15,000 and 25,000 hours.
Smart bulbs work by using light-emitting diodes (LEDs) and many technological solutions, making them more expensive than standard lights.
That's vital to know, especially if you want to remodel your whole property. On the other hand, Smart Bulbs use less power, which means you may save money in the long run.
Considerations Before Buying Smart Bulbs
Considering how a Smart Light Bulb works also includes what form of connection is appropriate for you.
If you utilize Bluetooth to run your Smart lighting, you can only alter the lights while you're at home. If you leave the home and fail to turn off a light, you can't turn it off remotely. The lamp's Bluetooth contact range will be affected.
If you use Wi-Fi to control your Smart lighting, the response time varies based on how many devices are connected to your Wi-Fi. The number of people connecting to Wi-Fi affects the bandwidth.
The Smart lighting system might use bandwidth if you have TVs, computers, tablets, and smartphones linked to Wi-Fi. If a storm or other natural catastrophe causes the Internet to go down, all Wi-Fi-enabled devices, such as Smart Bulbs, will be impacted due to a temporary power outage.
Conclusion
People are frequently delighted with the straightforward installation of standard light bulbs. However, smart bulbs offer certain advantages. If you're wondering how smart bulbs operate, you may have them function in combination with your other home security system.
When someone attempts to break in and your security camera confirms it, you may quickly switch on the light to frighten them away. Protect your house and property by installing smart bulbs to improve security.