Smart glasses and augmented reality are seen as the next best breakthrough for wearables that will penetrate our everyday life. Bringing valuable linked features to our attention is a problem that both startups and large tech have risen to meet. In this article, we want to look at the best smart glasses on the market right now.
The notion was pushed with Google Glass into the limelight, and although Glass continues in the office, it spectacularly failed to penetrate the mainstream.
Apple is working on smart glasses, while Meta (previously known as Facebook) has already announced its ambitions for AR specs that combine virtual and physical worlds, overlaying data on the scene around you.
Google also purchased smart glasses hopeful North, which was working on the second version of its promising North Focals — and has now been merged into the Google hardware team. With the assistance of Qualcomm, Microsoft seems to want in on the action as well.
Types Of Smart Glasses
1. Heads-Up Displays Or HUDs
It is a transparent display that represents data on the user's screen in front of their eyes, eliminating the need for the user to look away from their normal views. Routes, location, plans, dark areas, interactions with other device users, and even 3D photos and films might display as additional data.
2. Holographic Displays
Augmented Reality glasses based on this technology show 3D holograms layered on the actual environment where the user is situated to provide the user with a mixed reality experience. Light diffraction methods help to create the hologram picture.
A pair of wearable computer-capable glasses, known as AR smart glasses, overlays computer-generated or digital information on top of the user's real-world view, enhancing the user's experience. It can retrieve data from computers, cellphones, and other devices and is compatible with Wi-Fi, Bluetooth, and GPS.
4. Handheld
Handheld AR accesses and applies AR by utilizing handheld devices such as cellphones with AR applications installed. They contrast with AR headsets, which are worn on the head and are simple to use and inexpensive.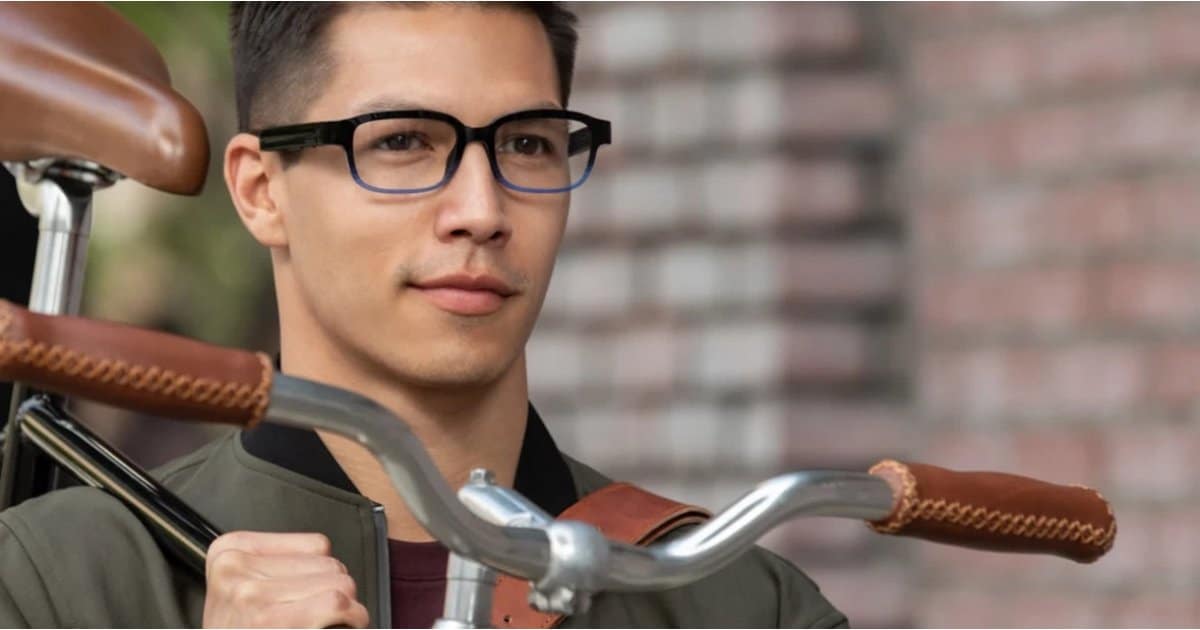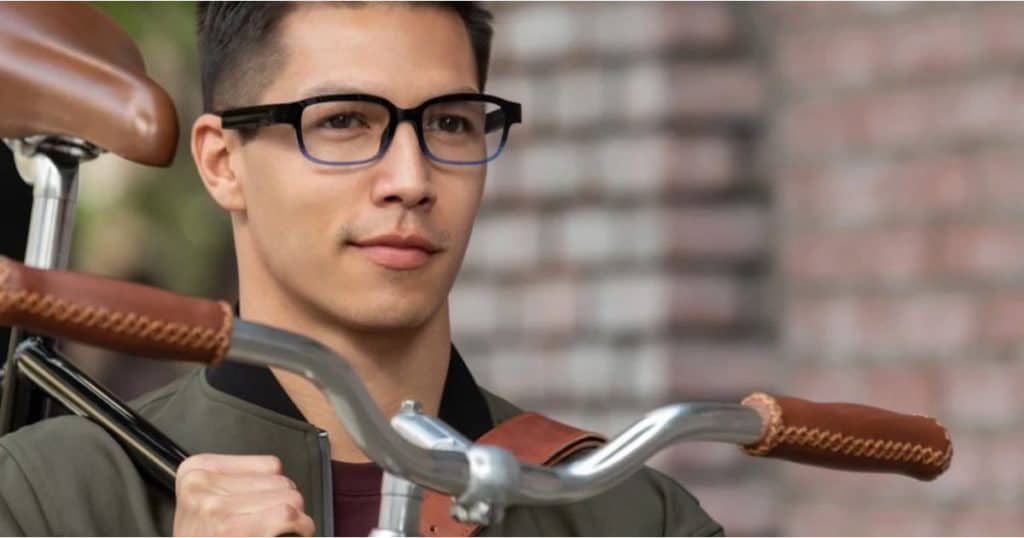 5 Best Smart Glasses and AR Glasses
1. Microsoft Hololens
Microsoft HoloLens is a wearable computer that looks like a pair of high-tech spectacles. The headgear has a built-in Windows 10 PC as well as display lenses. It is not necessary to connect a HoloLens to a computer for function.
The Hololens are still at the prototype stage. Developers may now join up to create real-world applications for the lenses. However, the spectacles are too pricey and cumbersome for the average buyer. It has so far been utilized to construct a prototype for companies interested in implementing the technology in their workplaces.
HoloLens also has a rechargeable battery and Wi-Fi connection, making it completely wireless while in use. The user may move around an item, manipulate it, and interact with it as if it were real.
The processing in the glasses handles by the HoloLens' holographic processing unit (HPU). It also provides real-time electricity to the hologram's sensors and cameras.
2. Google Glass Enterprise 2
Google Glass is the pioneer of mixed reality, and the original iteration was a technical wonder when it debuted to considerable acclaim. Google Glass Enterprise 2 expands on Google's early edge in augmented reality, combining it with a rigorous commitment to intelligent professional users to give real value where it matters.
The headgear operates on the Android Open Source Platform, making it suitable as a development platform. It's also reasonably priced in comparison to rivals, costing roughly $1,000 for each set.
The goal here is to create a lightweight all-day wearable. It may assist individuals with full hands by enabling glanceable and voice-activated control while accessing vital information. 
It may be used by many professional users, from service technicians, lab professionals, and line people to power users who benefit from an additional screen. The headset's 8MP camera broadcasts crisp footage, which can watch back in a centralized place for real-time monitoring and instruction.
Working with a Glass Provider, a sector-specific third-party that builds out Google Glass Enterprise solutions for clients is the best method to obtain Glass for your unique application. If you're in the restaurant business, you may want to look at NSF EyeSucceed, an app that lets employees learn on their own, is hands-free and keeps tabs on their progress.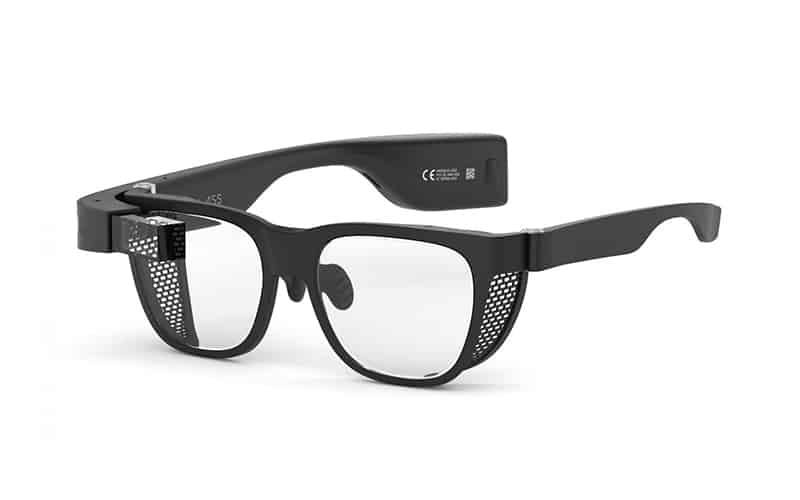 3. Vuzix Blade Upgraded Smart Glasses
This freshly improved version of the Vuzix Blade delivers many sophisticated capabilities in a surprisingly small pair of glasses. The Blade's augmented reality (AR) features, together with its inbuilt speakers, noise-cancelling microphones, and a surprisingly strong camera, make it popular.
On the right lens of the Blade, a full-colour display overlays digital visuals into the actual environment. The transparent display lets you view both simultaneously, and head motion tracking adapts to your movements for an immersive augmented reality experience. 
It is powered by its CPU and the Android operating system, which is also present in Android phones. You can also use the companion software to link the Blade with your smartphone to further personalize its functionality and get phone alerts directly on your glasses.
These glasses also offer some fantastic hardware features, the most prominent of which is a built-in 8MP camera capable of recording HD video. You may also utilize noise-cancelling microphones to make calls and use voice control functions. These provide complete UV protection and may order prescription lenses for an extra fee.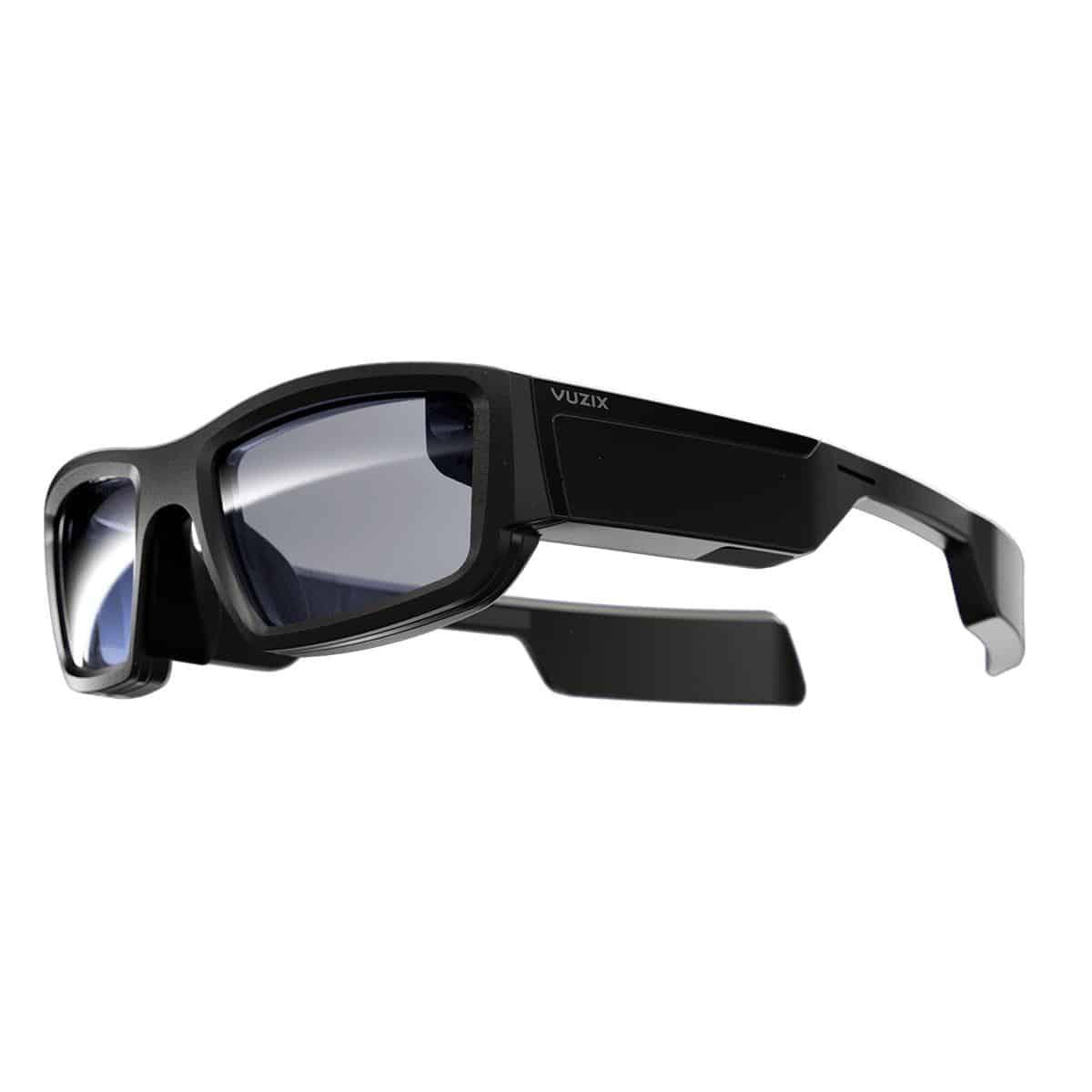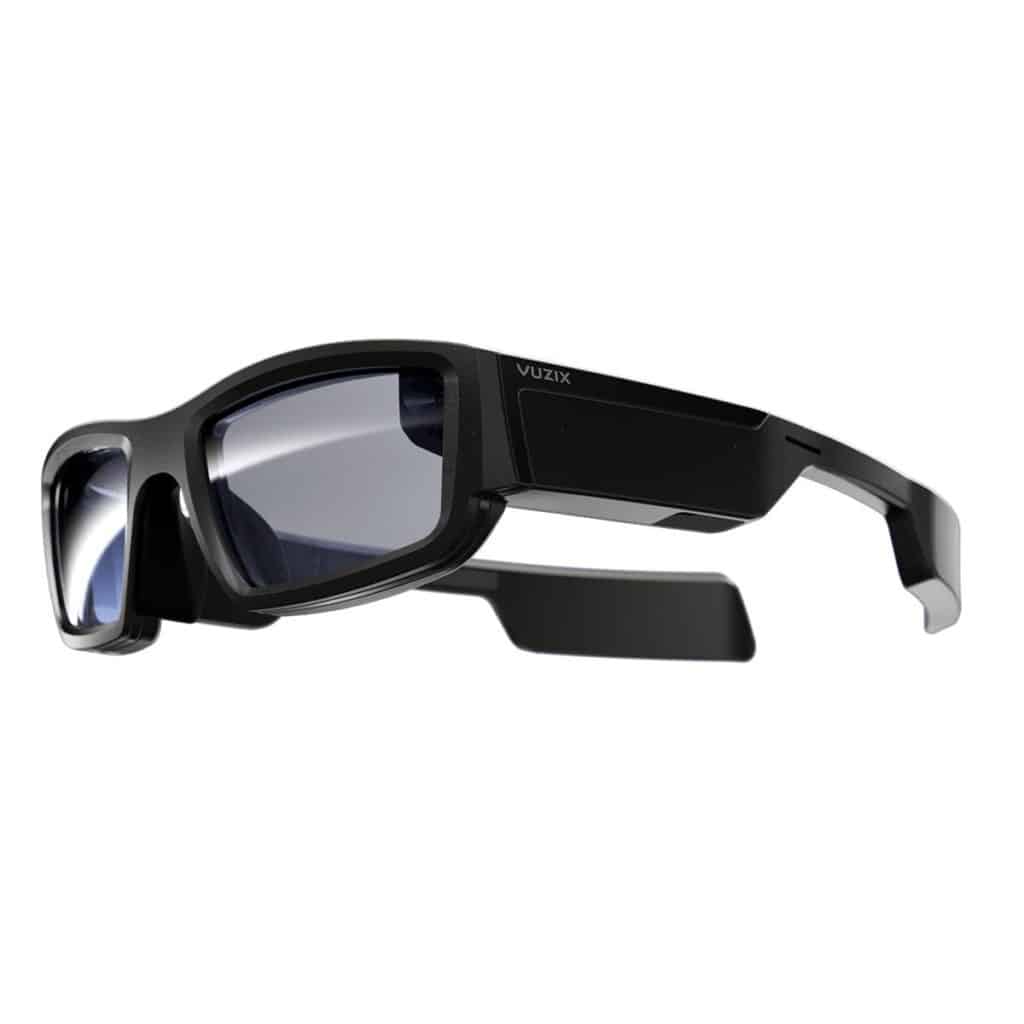 The Ray-Ban Stories, a partnership with luxury eyewear maker EssilorLuxxotica and Meta, have two cameras for capturing and sharing first-person shot movies, and speakers and microphones for listening to music and taking phone calls.
There's no augmented reality here – it's a hybrid of what we've seen on Snap's Spectacles and a slew of audio sunglasses that have emerged in recent years. According to Zuckerberg, the Ray-Ban collaboration will produce AR spectacles in the future as part of Project Aria.
The Ray-Ban Stories include 5-megapixel cameras that are triggered via a button on the frame's side. A single touch may record up to 30 seconds of video, and a tap and hold can take a photo. If you don't want to stretch your hands, there are also hand-free controls that let you utilize integrated microphones to say, 'Hey, Facebook, record a video.'
When you record or take images, a little LED near the camera lights to alert anyone around that you are in recording or snapping mode. There is also a button to turn them off, which also turns off the speakers and microphones.
All of that technology is housed in several classic Ray-Ban frames, including the famous Wayfarer, and should add just 5g to a non-smart pair of Ray-Ban Wayfarer spectacles. There are 20 different style options, and they accept prescription lenses.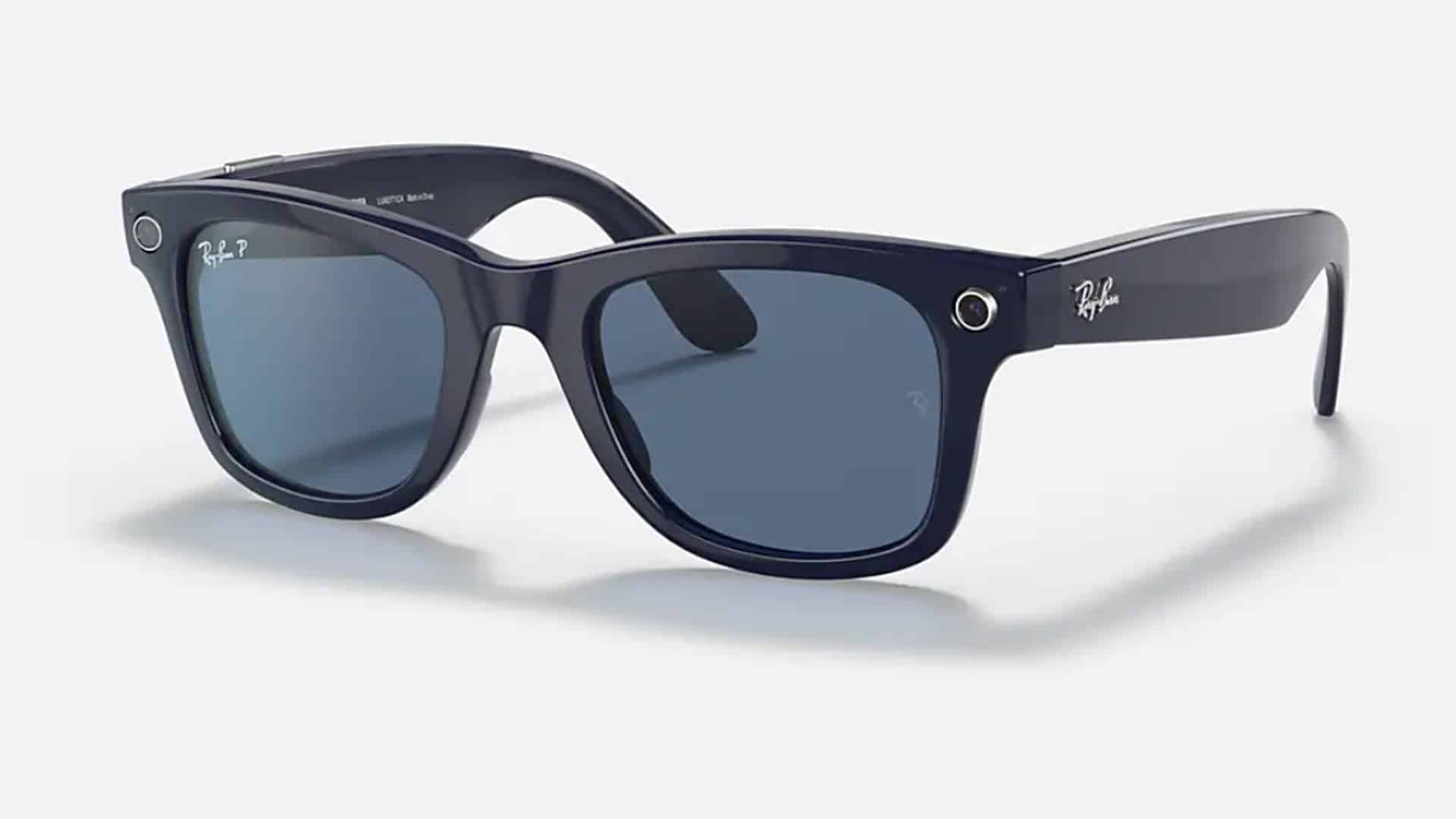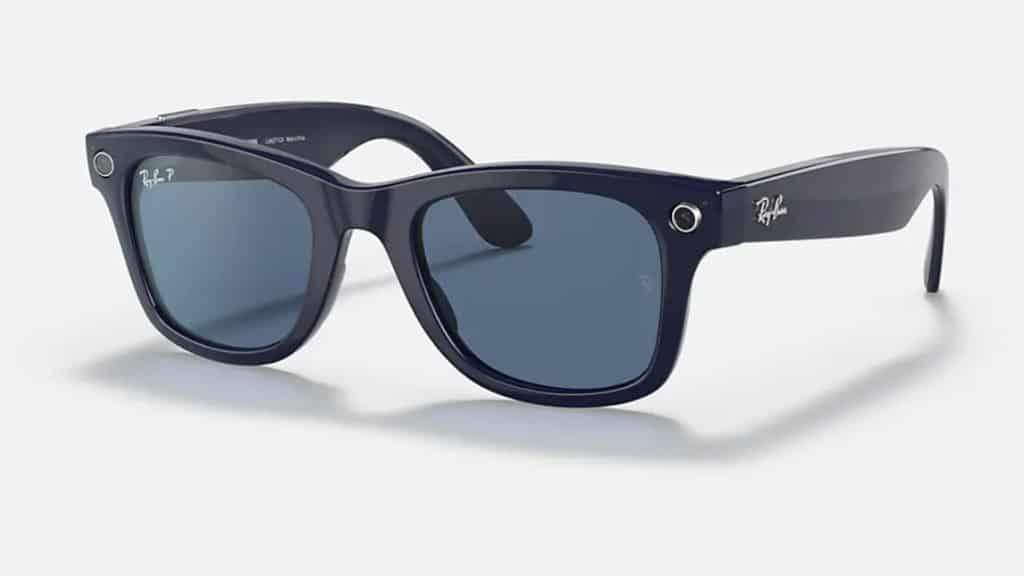 5. Lenovo ThinkReality A3
Lenovo's ThinkReality A3 headgear fills an intriguing market niche between the field-ready Google Glass Enterprise 2 and the completely immersive Microsoft HoloLens 2.
This unit's wired architecture and need to be utilized with a computer or smartphone may turn off some clients. Others seeking immersive collaboration technologies who seldom leave their home or physical workplace and who use a PC at work – may dismiss the alleged constraint.
Lenovo seems to have planned its headgear as a kind of add-on to its current PC line. The system recommendations are essentially a laundry list of ThinkPad models, while the gadget may also be utilized with Lenovo's smartphone, the Moto G100.
The gear is light and offers features comparable to Google Glass Enterprise, such as an 8MP camera and integrated speakers. Whereas Google Glass intends for field technicians, the job you're likely to conduct with the ThinkReality A3 is more akin to screen-sharing with coworkers who can't share a real office. It performs well in this regard.
However, at over $1,500 and with major device compatibility limitations, this model will not appeal to everyone.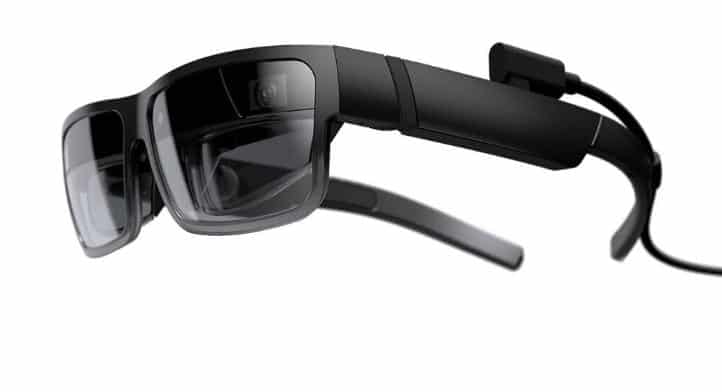 Conclusion
Many of the best smart glasses have cameras and microphones, allowing for high-quality point-of-view video, which may be a helpful teaching tool in many professions. 
Glasses with displays on the lenses enable digital information to superimpose itself on the actual environment, complementing real-world activities with instructions or other helpful information immediately in front of the wearer's eyes. 
Many of the less-priced variants on our list are interesting devices that allow you to listen to music or get phone alerts while wearing sunglasses.
The cost of Smart glasses might vary greatly. A simple set of Smart glasses that merely offer Bluetooth audio should not be more expensive than a normal pair of Bluetooth headphones or wireless earbuds.