Smartwatches allow you to remain connected while tracking your exercise, checking your messages, or even checking the weather. These wrist companions, you might say, make our lives simpler. However, some of you may believe that smartwatches are pointless or are unsure if you need one. There definitely are some benefits of a smartwatch that you should not ignore
Indeed, this might be a fantastic time to learn more about them and how they can benefit your life. We've put together this instructive article to help you understand smartwatches and how they function. The truth is that they are not only growing more popular but also more practical.
You've come to the correct spot whether you're searching for a smartwatch, determining which one to buy, or just learning about them.
You will discover how wearing one may boost your health, work, and relationships. You'll also be thrilled to learn about some of the features that will make your life easier.
1. Finding Phone And Key
We've all been there: you're leaving for an important meeting or running late for a trip and you can't locate your keys or phone. You can instantly find your phone using the "Find Your Phone" function on smartwatches. When you start the smartwatches find my phone procedure, the phone will begin ringing at full volume.
As long as you have an app for your wristwatch and a key finder attached, all you need to do is click on it whenever you need to locate your keys.
2. They Keep You Safe And Healthy
Your smartwatch likely knows more about your body than you do. Wearables now measure more than your physical activities, and firms are even collaborating with healthcare professionals to deliver the best service possible.
If you choose to use it, it can track your sleep and provide you with personalized advice on how to sleep better. Females may use various models to monitor their cycles, document symptoms, and predict ovulation.
They are also concerned about your safety and security. Fall detection is a new function in smartwatches. If the watch detects a fall while you are wearing it, it sounds an alarm and shows an alert to dial Emergency SOS.
3. Smartwatches Help Reach Your Fitness Goals
One of the advantages of wearing a smartwatch is that it may improve your physical performance. We all want to see the fruits of our efforts. Using a fitness tracker or smartwatch while exercising may help you get better results in less time.
Why? Because they can track your fitness levels and alter your training schedule appropriately. It may also inform you if you need to work harder or whether you are over-exercising. You may also get excellent outcomes while avoiding injury.
Always wear your fitness watch throughout your exercise so that the device can gather all of the necessary data and provide you with individualized feedback.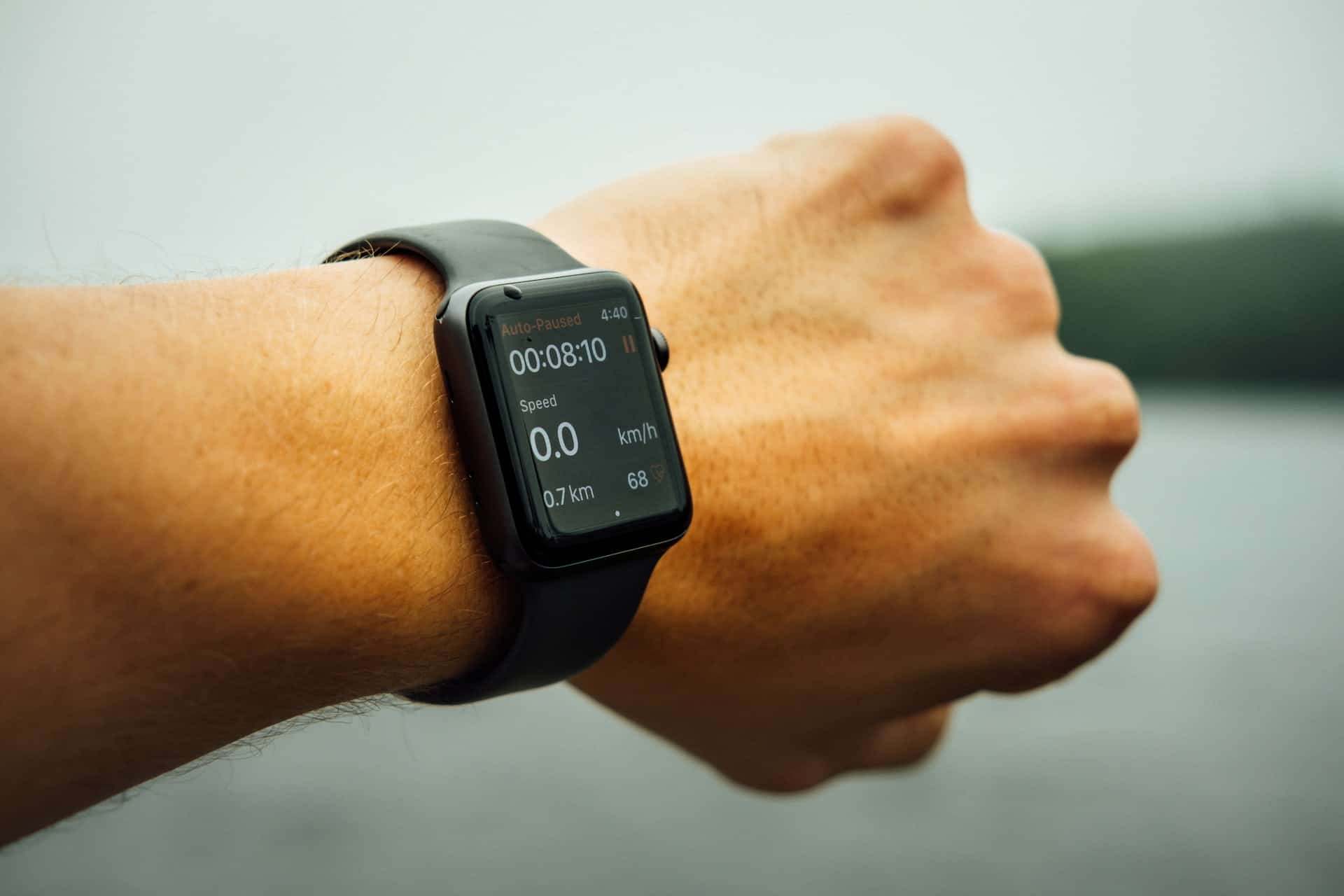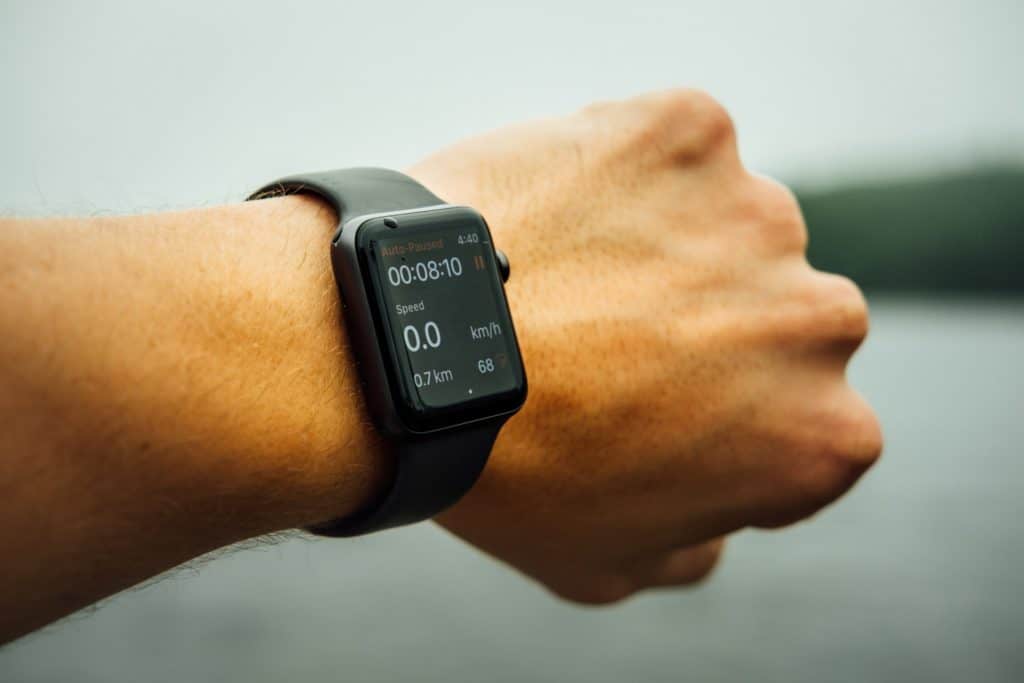 4. An Aid For The Visually Impaired
Smartwatches have also taken a step in assisting the blind. The Dot wristwatch, for example, not only tells the time in Braille but also alerts the visually impaired user of messages, Facebook alerts, and other essential information.
5. A Nifty Gadget For Athletes
Once again, sports are a profitable market for smartwatch producers. You may get a wristwatch that is appropriate for your sport.
The watch should track your heart rate, steps, calories burned, pace, body temperature, and even the quantity of oxygen in your circulation. Of course, there are several waterproof smartwatches on the market that enable swimming and other water-related sports.
6. Longer Battery Life Than Your Phone
Increased battery life was one of the most significant improvements businesses had to make with their initial smartwatch models. With so many capabilities accessible, this device struggled to remain alive for lengthy periods.
These firms outdid themselves since a smartwatch could last up to 90 days on a single charge! Don't be disheartened if your phone dies since your digital companion will continue to work day and night.
7. Interchangeable Bands And Watch Faces
A timepiece like the Omega Speedmaster wasn't designed for every occasion until the chameleon-like smartwatch appeared on the scene.
With interchangeable bands and configurable watch faces, you'll never be without a watch to match your outfit. From the workplace to the café, your smartwatch can adapt and compliment your unique style without costing you a fortune.
8. Time-Related Features
The time-related functions of a smartwatch are the second most helpful utility. We're not simply talking about the time, which can be readily checked on a smartphone. They include several add-ons such as a stopwatch, alarm clock, etc. Some may say that they are too readily accessible on a smartphone, yet the convenience provided by a smartwatch is unparalleled.
You may set an alarm on your phone using a wristwatch. Overall, we believe that this equipment's simple alerting mechanism is helpful in such instances.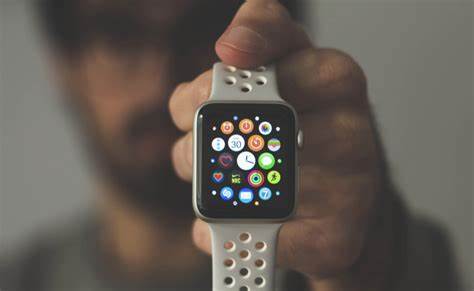 9. GPS Navigation
Holding your phone up to check instructions while driving might be inconvenient. Using a phone to navigate while cycling or driving splits the driver's attention and is often banned in many countries. Smartwatches remove the risk of distracting attention by delivering the information you want directly to your wrist. Apple Watch, for example, guides by vibrating to signal whether to turn right or left.
10. Make And Receive Calls
Connecting your smartwatch to a phone enables you to make and receive phone calls from your wrist. Users may also make calls without linking the smartwatch to a phone. Some smartwatch models have a SIM card connection, allowing users to make and receive calls only via their timepieces.
11. Faster Access To Notifications
It is an essential element to include in this list of smartwatch advantages. Having it on your wrist allows you to view alerts much more quickly. Receiving phone calls, calendar alerts, email notifications, and news alerts will all become much more convenient.
Not only that, but you can see Facebook alerts without having to pull your phone out of your pocket. It may be valuable, specifically if you are in a critical meeting or situation. There will be no need to get out your phone to disregard that notice.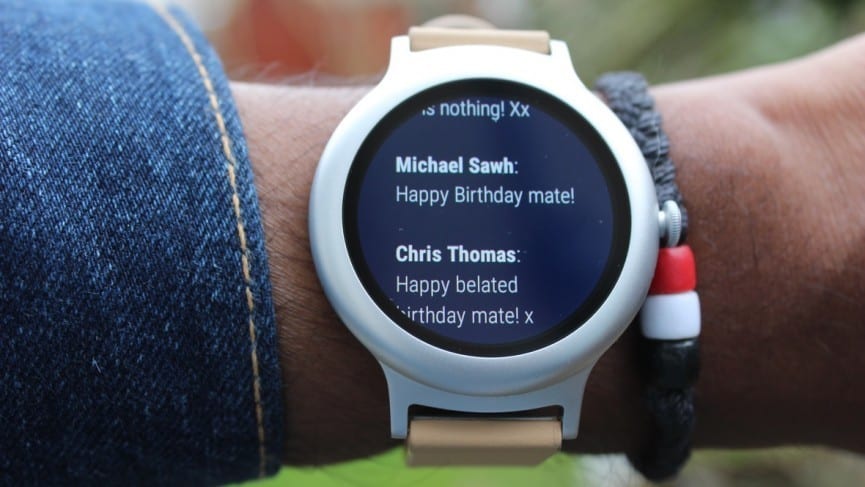 12. Fall Detection And Emergency Call
A drop sensor is now included in smartwatches to detect falls. When the drop sensor senses a fall, it promptly notifies the user. If the user does not answer the alert within a short period, the wristwatch immediately initiates an emergency call for assistance. This function is especially beneficial for elderly persons, who are more prone to falling.
13. Looks Fashionable
If you feel that the smartwatch is just about health and convenience, we urge you to reconsider. It may make you seem attractive and stylish. Unlike fitness trackers, they may be worn for any occasion.
Whether it's a dinner date or a meeting with a business representative, a smartwatch on your wrist will undoubtedly appear appealing.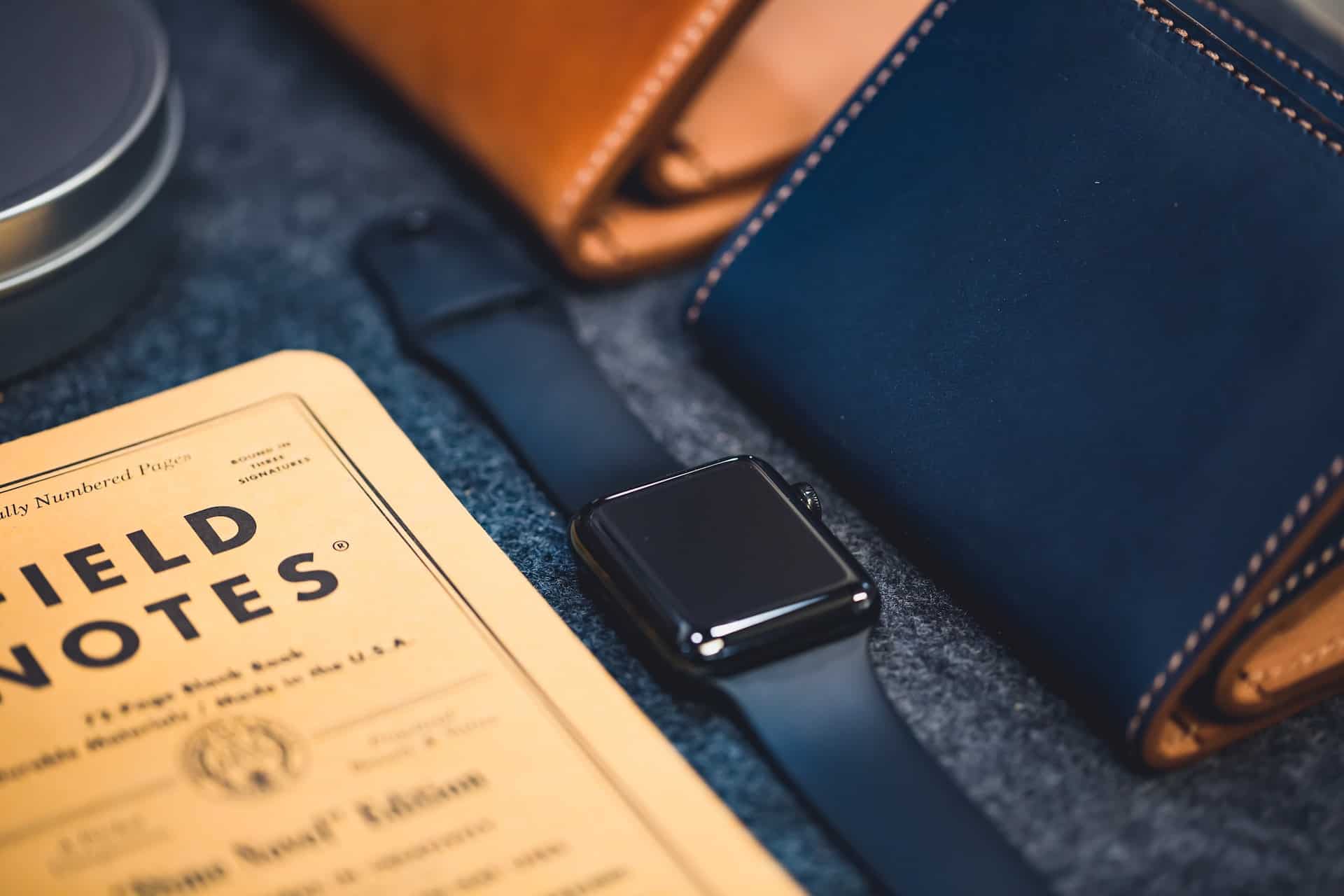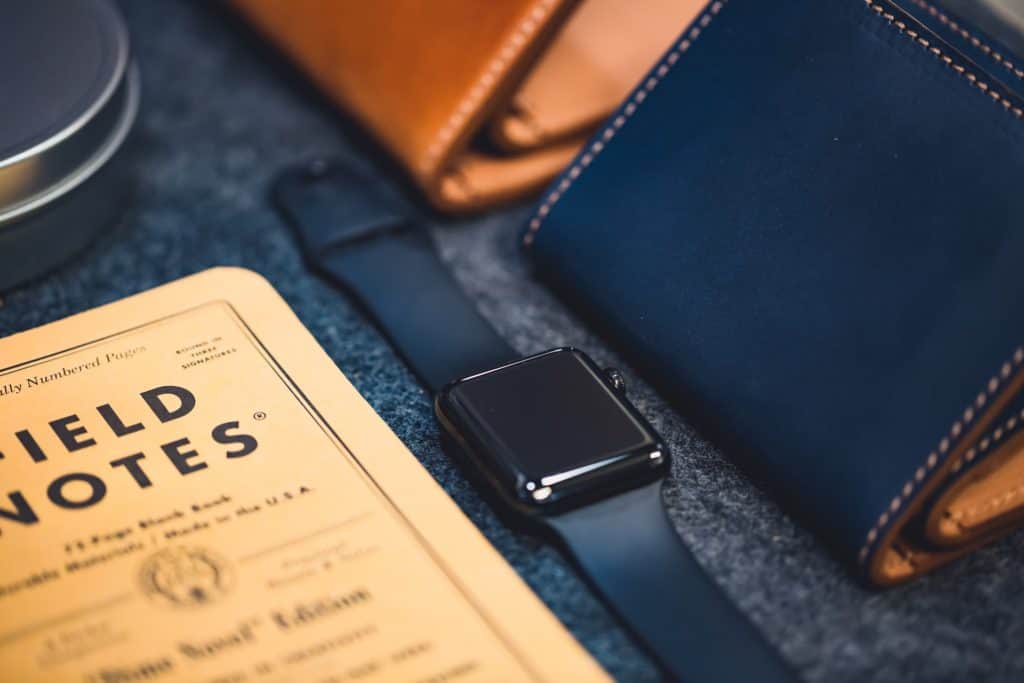 14. Easy Access To Entertainment
With a smartwatch, listening to music and viewing movies on the move becomes much easier. While it does not have a huge screen like a phone, the convenience it provides is unrivalled.
Imagine you're walking down the street and you notice music being played by someone nearby. You may find it by searching its lyrics on YouTube.
15. Contactless Payment
New technology has been included in new kinds of smartwatches, allowing users to make contactless payments for their purchases using Samsung Pay, Android Pay, Garmin Pay, or many other wallets. This system is compatible with contactless payment scanners, enabling users to pay without using their phone or a credit card.
It implies that owning a wristwatch may be beneficial in terms of payment security since you no longer need to carry your wallet or debit card with you.
16. You Can Take Photos
Yes, a smartwatch may also function as a digital camera. Many smartwatches only work in selfie mode, which means the camera is on the same side as the screen. It can capture some decent images, depending on the brand and quality of your watch.
17. Fun For The Kids And Peace Of Mind For Parents
Some smartwatches are specifically developed for children and offer features such as pre-installed games and other entertainment applications, are comfortable to wear, and enable the parent to follow them through GPS, which protects the child anytime they are out of sight of the parent.
18. Track Your Pet From Your Smartwatch
Yes, you can now purchase a smartwatch for your pet. Smart Collars, such as Fitbark, work similarly to smartwatches and are becoming more popular. It allows you to monitor your pet using your smartwatch, which is particularly beneficial if your pet is prone to roaming about the neighbourhood.
These smart pet gadgets also monitor their health, which, as pet owners are aware, can be a challenging matter. Because a pet cannot communicate what is wrong, a smartwatch collar will notify you if there is any odd activity in their body, allowing you to take your pet to the clinic.
Bottom Line
Smartwatches, in our view, are worthwhile. Depending on your budget, you may choose an inexpensive wearable gadget or go all out. There is no lack of smartwatches to pick from since most major manufacturers are increasingly entering the smartwatch market.
What we do recommend is that you thoroughly evaluate why you're purchasing a smartwatch and what you intend to do with it. The more precise the response, the easier it will be to identify a gadget that meets your requirements.