Ever wonder what are the common smart glasses use? How can they be useful in someone's life? Modern glasses have two lenses and a frame behind the ears. This design dates from the 1800s. When prescription glasses initially became available, there was some opposition to wearing foreign material on one's face.
However, because of the multiple advantages of eyeglasses, they grew more widespread throughout time. Making it possible for individuals to be more successful while also having more satisfying lives.
Smart glasses, like regular glasses, are worn on the head. The user receives digital information and technological support via smart glasses, such as alarms, navigation instructions, and capturing videos and photographs.
In this post, we will try to evaluate smart glasses in detail. So let's get started!
What Are Smart Glasses?
Smart glasses are computer glasses that may be worn and have a variety of functions. Some, like augmented reality (AR) overlay, superimpose information in the field of vision. Some may let you take calls and listen to music, but they do not give any visual output. Others may alter lens brightness dependent on light.
Smart glasses essentially try to bring the wireless capabilities of smartphones and similar gadgets straight to your face or head. Touch-controlled or entirely hands-free Smart glasses are available.
They can let you make calls or respond to messages, shoot photographs and videos from your standpoint, listen to music, interact with applications, utilize GPS navigation, or show an AR overlay.
Smart Glasses offer great potential in many areas, including transportation, healthcare, and construction.
How Do Smart Glasses work?
Smart glasses must be easily operated, include various sensors, and provide visual and audio outputs to provide equivalent functionality to smartphones and other devices.
The components and functionalities of Smart Glasses are described here, along with how they work.
Audio Capability
Possibly Smart Glasses can make calls and play videos. Audio output is required for various jobs. Instead of utilizing speakers, some smart glasses use bone conduction to deliver sound to the cochlea (ear bone) rather than via the air. Vibrations are sent from the glasses frame to the cochlea through the skull, bypassing the eardrum.
Microphone
Most smart glasses have a tiny microphone that can capture your words as well as the noises around you. It is necessary for smart glasses that have voice control, phone capabilities, or the ability to capture video with audio.
Computer Processor
It is normally kept in one of the frame's arms, therefore it must be tiny. Typically, the CPU is identical to or close to a smartphone processor, such as the Qualcomm Snapdragon XR1.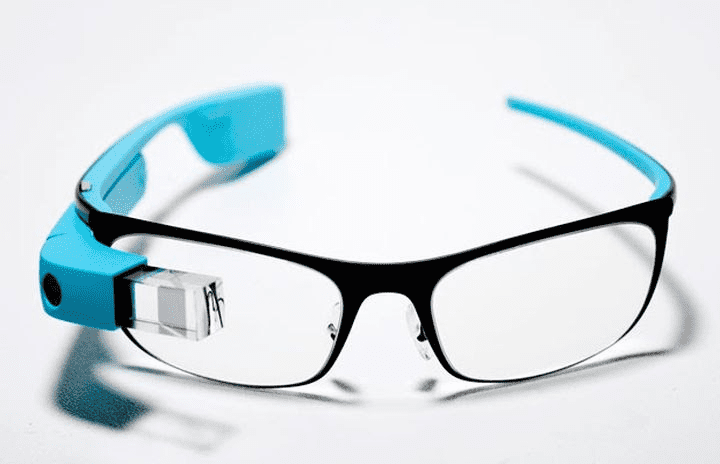 Human-Computer Interaction (HCI)
It is how a person uses their Smart glasses to control them. The human-computer interface must apply to Glasses, which means that traditional controls like a touchscreen or computer mouse are ineffective.
Instead, Smart glasses may control by one or more of the following methods:
Buttons.
Speech recognition.
Gesture recognition.
Eye-tracking.
Remote control (via smartphone).
Lenses
Many Smart glasses, like regular glasses, can equip with many lenses. Prescription glasses, blue light filter lenses, or "smart" lenses that darken depending on the light may be necessary if you have poor eyesight.
Camera
Many smart glasses need a camera. Google Glass Explorer drew criticism for always recording individuals in its surroundings, suggesting a huge legal and ethical concern for any Smart Glasses. The camera is utilized for recording and analysis by the glasses, allowing for an AR overlay.
Some of the more recent Smart glasses do not feature a camera. These typically provide the audio capability.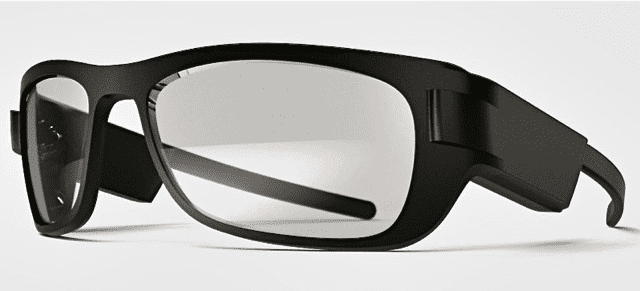 Display: Curved Mirrors And Waveguides
So recently, the complex aspect of designing Smart Glasses has been the display. Let's take a glance at some of the technologies underlying Smart Glasses' AR displays.
For smart glasses, there are two basic kinds of displays. Curved mirror displays and waveguide displays are examples of this.
A curved mirror works by projecting an image onto a curved mirror, which reflects light into the user's eye. The disadvantage of using curved mirrors is that the device must be larger and the picture is less crisp.
Waveguides, on the other hand, are a newer technology. They come in four varieties: 
Diffractive waveguide.
Holographic waveguide.
Reflective waveguide.
Virtual retinal display.
A waveguide shows a visual field by "bending" projected light in front of your eyes (including 3D augmented reality objects). Light delivers through an almost entirely transparent piece of plastic or glass that intends to reflect light along its length.
Light bounces down the waveguide until it reaches a section in front of the eye.The narrow FOV provided by waveguides is one of its drawbacks. The HoloLens waveguide, for example, has a FOV of 30-50 degrees, but normal human vision has a FOV of roughly 220 degrees.
There have been various promises of 100-degree FOV waveguides, but none have progressed beyond the proof-of-concept level. The fundamental issue is that raising the FOV increases the size of the waveguides as well as the weight and bulk of the glasses.
Another challenge is finding a solution. To be realistic or to differentiate details, smart glasses must require a high display (like text). The problem is that, unlike a screen that can be immediately seen, smart glasses have a complicated optical system that may reduce the resolution.
High-quality displays are challenging to produce when color accuracy and real-world faults are taken into account.
Smart Glasses And Better Vision
Neither have developers missed the basic visual function of all glasses: better vision.Several versions have included liquid crystal technology, allowing users to filter the amount of brightness coming through their Smart lenses.
Controlling the amount of ambient light in their natural surroundings also allows users to maximize the visual overlays of their smart glasses.
Filtering brightness is a technical advancement over photochromic or transitional lenses, and it has the potential to eliminate the need for sunglasses.
Applications Of Smart Glasses In The Real World
There are several options and applications cases where smart glasses might assist individuals in doing tasks more conveniently and productively. In many situations, they are already doing so.
Next, we'll discuss how Smart glasses may benefit both consumers and companies. It will not be a comprehensive explanation, but simply a list to spark your imagination. So, let us get started.
Collaboration
Collaboration is possible with smart glasses. Consider doctors, who can send real-time point-of-view footage to colleagues and communicate with them while operating.
Let's assume your vehicle breaks down in the middle of everywhere, but you have a mechanic buddy. You could video chat with him, showing him what you observe while keeping both hands free to execute his/her commands.
This latter idea might employ in customer service. Employees might assist one another with complex jobs without physically showing themselves. As a consumer, you might contact your service provider and request video instructions.
Process effectiveness
Smart Glasses may assist resolve a variety of methods and tasks in a more effective manner.Consider GPS navigation, in which real-time turn-by-turn navigation directions are layered naturally and seamlessly over roads/buildings.
Workers assembling products might be given step-by-step visual guidance on which details go together and in what sequence. Hands-on work tutorials for new workers might dramatically enhance the learning curve of acquiring the latest information and abilities necessary for the job.
Warehouse personnel rapidly recognize which goods make up an order and where they store on the premises. They don't have to complete paperwork or sit at a computer.
Physicians may concentrate on their patients while technology handles the paperwork and management. They can get information from past visits while conversing with the patient rather than looking at the computer.
House Planning
Using smart glasses, individuals might understand how different colors, furnishings, and other items would work together.
Consider a space in which you may digitally insert a piece of furniture you are considering purchasing. Consider visualizing the colors of the walls or the style of flooring. You would perceive them as if they were physically there and evaluate whether or not the mixture is good.
What about purchasing a home that does not yet exist? It would be feasible to put on a set of smart glasses and travel around an idea/design level building. You could comprehend and experience the little irregularities and, if necessary, make modifications.
Life Documentation
Using glasses, you may record all of the minor, intriguing moments in your life. You have free hands and can do whatever you want (not the case with mobile). Video camera glasses are also ideal for do-it-yourself (DIY) tips and tutorials.
Entertainment And Fun
Virtual Reality solutions are already gaining popularity because they enable more interactive and movie-like gaming and entertainment than ever before.
You may even integrate the actual world with augmented reality to have a virtual pet that you must care for in your home. Consider the following scenario: you're resting on the sofa when you hear different noises from the basement. Bad men have broken into your home, and it is up to you to rescue the day!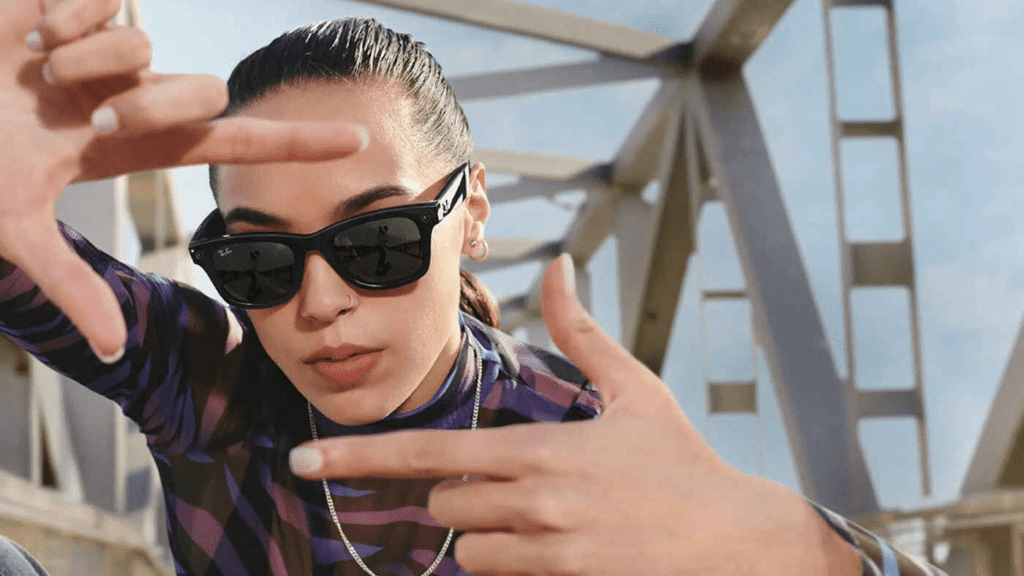 Smart Glasses: Challenges And Issues
Several factors will be key to the success of smart glasses:
Education
People will need to learn how to adapt and respond to the stream of wireless data, visuals, and sounds from their new smart glasses.
Vision Awareness
Eyeglasses must continue to do their principal duty of correcting vision. People who wear smart glasses will need to monitor their visual health as they adjust to the extraordinary mixed images that lie ahead.
Safety
Smart glasses interrupt the user, increasing the risk to oneself and others, particularly when driving. Even before it reached the streets, the United Kingdom prohibited using Google Glass while driving.
Security
Be aware that any personal information you provide via your smart glasses may not be safe. You could also be photographing or recording individuals without their consent, which is awkward socially.
Fashion
Google Glass's crazy appearance proved to be a significant barrier. Future wireless technology advancements will likely make fashionable, thin smart glasses a reality.
Smart Glasses will never be the same again once Smart glass technology becomes widely available.
The Future Of Augmented Reality
Since Google's initial effort, Smart glasses have gone a long way. The future of AR is bright, with new waveguide displays in development that provide more resolution, field of view, and clarity than ever before.
Commercially accessible augmented reality glasses are still expensive and leave a lot to desire, but who knows what the next five years may bring.