Smart homes provide us with total remote access to our residences. Almost every appliance in our home can be automated. We replace our typical household appliances with advanced robotics. These smart robotic gadgets transform our ordinary home into a contemporary home that we can manage remotely. Here's a small guide on smart home design.
Using robots for many tasks is becoming more popular. What's the harm? They greatly simplify our life. We need to perform minimum labor since robots are much more efficient than people and, most importantly, can be accessed remotely. Our everyday lives are made more enjoyable by robotic gadgets employed in our homes.
Let's first define a smart home design before discussing how to create or construct a smart home system.
What Is A Smart Home?
Connecting your home's technology to your Wi-Fi network (and each other) provides a few advantages. The first two are control and convenience. Everything may manage in real-time through an app on your smartphone or tablet, or via a voice-controlled smart speaker.
All right, let's go on. Many Smart home firms attempt to promote convenience by making your life simpler or saving you time daily.
The best smart home devices can provide you with conveniently available data on subjects such as security — for example, access to a history of Smart security camera feeds. Or maybe energy – smart meters and energy monitors that information of how much power and gas you're using.
The third advantage is automation. If you don't want to operate your home appliances manually all of the time, you may go a step further and build up scenarios, routines, and rules.
You may program-specific activities to occur in response to events such as your arriving or leaving the home/flat or sensors being activated. The idea is that your home learns about you and your family/friends and adjusts itself to the situation without your input.
Finally, we arrive at robots. It is simply a sampling, but autonomous electronics that operate themselves are the next step up from lights that glow red when your smoke alarm goes off.
We're talking about robot vacuums, lawnmowers, and laundry-folding robots, all of which are now available. This area still contains a lot of wishful thinking. Unfortunately, the smart home design cannot undertake all of your domestic responsibilities for you — at least not yet.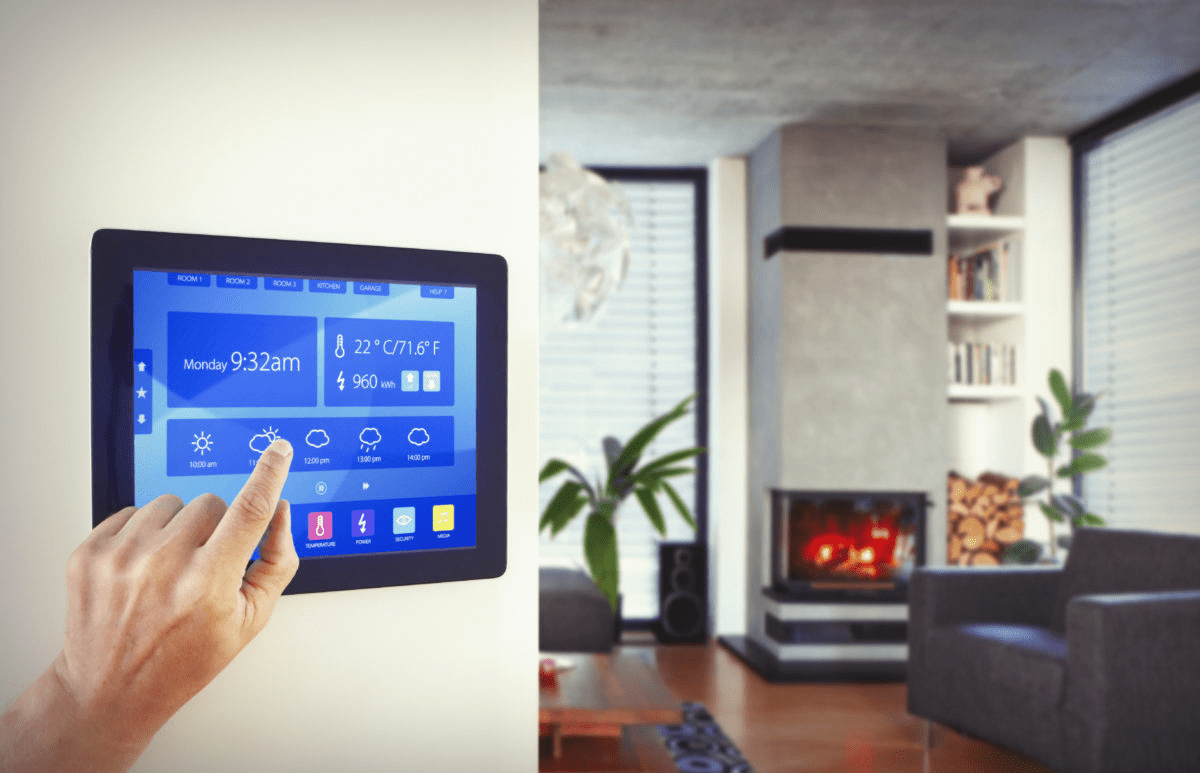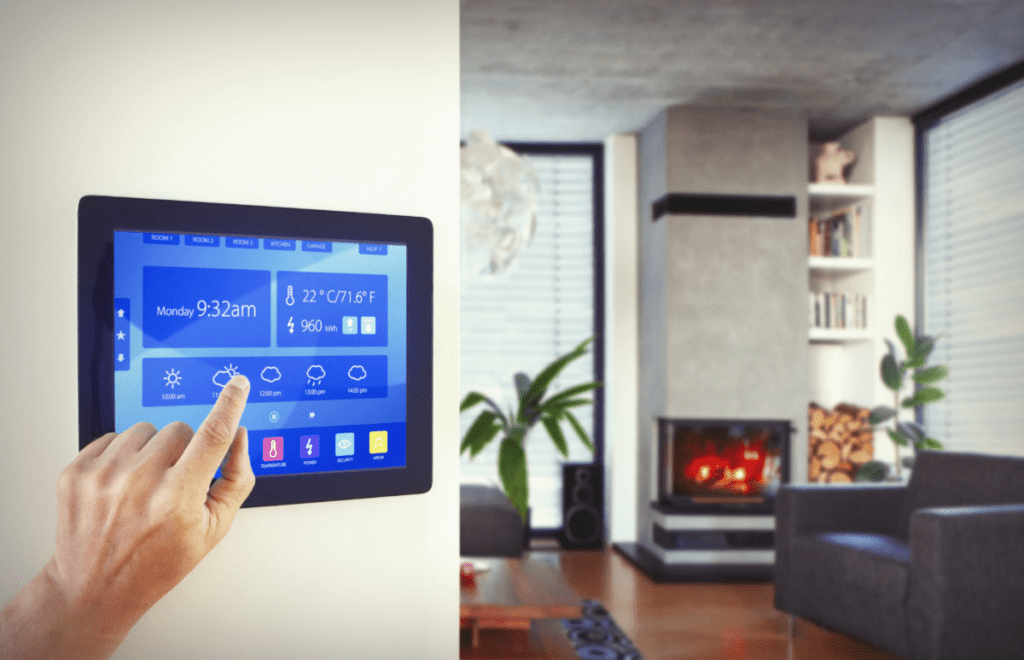 How To Build A Smart Home System?
You may believe that creating a Smart home is a complex process that requires the assistance of specialists. It's not true; making your home Smart is much easier.
Most current and smart home design gadgets are wireless or come with simple installation instructions, allowing you to install them yourself. Don't be alarmed; after all, this is a one-time installation.
Almost every firm that manufactures Smart home goods has a mobile app that allows you to operate the operations and features of that specific smart device. Connecting the device to the mobile app is as easy as plugging it into your home's Wi-Fi. You may now control the gadget from a distance.
Most goods interact with the device and you through Wi-Fi, although other Smart home design gadgets utilize Bluetooth technology. Wi-Fi and Bluetooth are two wireless protocols that Smart home gadgets use to interact with a hub/mobile app and you. The Smartphone app may use to control these devices.
So you realize that to develop an intelligent home, you will need a functioning Wi-Fi connection as well as a reasonable amount of money to purchase Smart home technology. If you don't have a large budget, you may always start with basic automation in your home.
Your home might become smart one day as a result of progressive automation. Alternatively, you may try various low-cost smart home gadgets; you may not receive all premium features, but you will get the essentials.
Again, it is advised that you begin with many devices to determine which kind of integrations are most valuable to you. You might consider the pain spots in your day and attempt to fix them by locating a Smart gadget. You may begin with smart Wi-Fi switches as a starting point.
Without Smart gadgets, a smart home design is meaningless. As a result, you must use caution while selecting these gadgets. Now, let's look at what kind of equipment you'll need to transform your conventional home into an intelligent home.
Because it works with both Google Assistant and Amazon's voice assistants, a Smart home is sometimes known as a Google Home or an Alexa smart home.
Smart Home Products
When discussing how to establish a Smart home system, it is critical to consider Smart home items. We constantly advise you to choose smart gadgets depending on your interests. Some flashy features may amaze you, yet they may be worthless to you. If you're looking for the best equipment for your house, you'll need to do some research.
All Smart home design items will link to your home Wi-Fi, allowing you to operate them from anywhere, at any time. Most individuals install Smart security equipment in their homes. After connecting your security devices to the internet, you may use a smartphone app to remotely monitor your home.
Many smart security cameras and doorbells include motion sensors, which means you'll get a push notification if motion is detected outside. Here are a few Smart home gadget examples:
Security Cameras
Smart security cameras are the first step toward a secure home and in-home automation. A home security camera records everything that takes place right in front of it, so you can always review what happened.
Smart cameras can also function at night, offer a larger viewing angle, and, thanks to the motion sensor, can send a notice to your phone anytime it detects motion.
Doorbells
Because smart doorbells have a camera, they may also use to secure the main entry. Smart doorbells are also motion-enabled, which means you'll get a notice if it senses any movement outside.
The finest benefit of Smart doorbells is that you can discuss with the person in front of your home utilizing your smartphone app and two-way audio technology.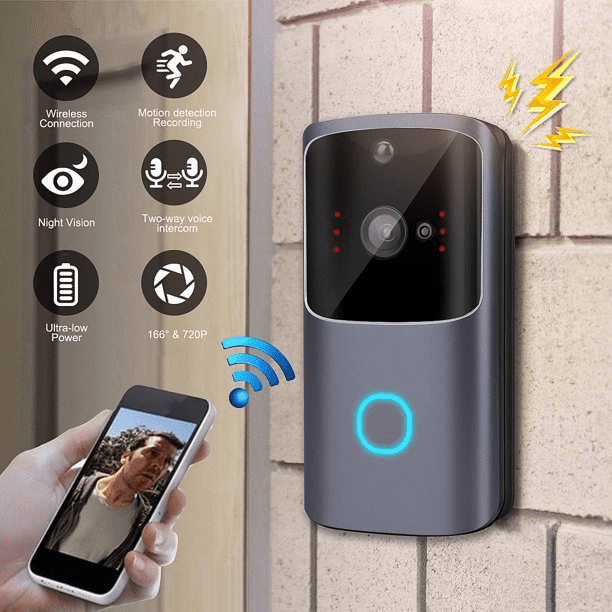 Door Locks
Smart door locks are also essential in today's homes. Your home's doors may be locked or unlocked using your cell phone. Assume a visitor is at the front entrance of your home while you are gone; in such instances, you may open the door for your guests while sitting away from the home.
These locks include several degrees of protection, such as the ability to establish a pin password, fingerprint, or open with your phone.
Smart Lights
Smart bulbs, include cutting-edge technology that allows you to manage individual or groups of lights from your phone. You may also create unique presentations by adjusting the brightness and color temperatures.
These lights may also turn on and off automatically depending on many triggers. Integrating smart switches that control the lights in your home allows you to update your existing light bulbs to smart bulbs.
Smart Plug
The smart plug is an excellent method to begin transforming your home into a smart home. These plugs may purchase for as little as $15 per plug. When you're at home, you'll be able to use an app to switch on/off what's plugged in, or you'll be able to utilize voice activation via your assistant.
You may change when your plug-ins utilize power to save energy. Schedules may design to turn on/off particular devices at predetermined periods. There are also outdoor Smart plugs that let you control your patio or holiday lights.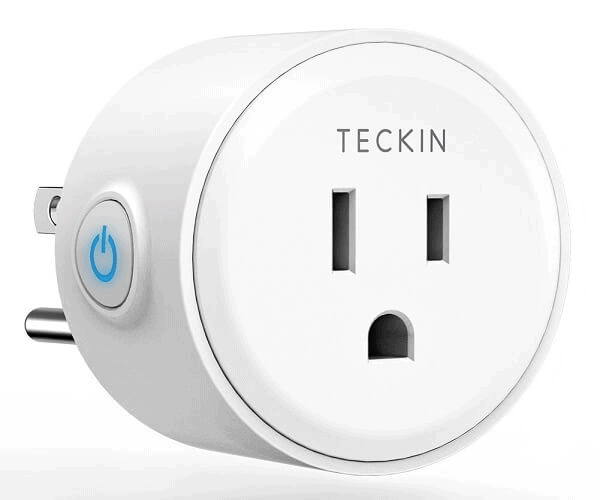 Smart Thermostats
A smart thermostat can help you save energy by measuring your consumption. This thermostat will help you save energy by recognizing trends in your home and adjusting the temperature depending on movement at certain times of the day. Your app can track your daily and monthly energy use and show you where you can save energy and money.
Tvs And Speakers
A Smart home requires a Smart entertainment system. You can add a cinema to your smart home and use Alexa to manage it hands-free. These smart TVs and speakers are made using cutting-edge technology.
And Other Appliances
Other smart home design appliances include automated robotic vacuums, robotic pool cleaners, Smart garden mowers, etc. 
Any home may transform into a Smart home by employing these smart gadgets for the home. As a result, you may use your mobile phone to access, schedule tasks, and monitor your home devices from anywhere at any time.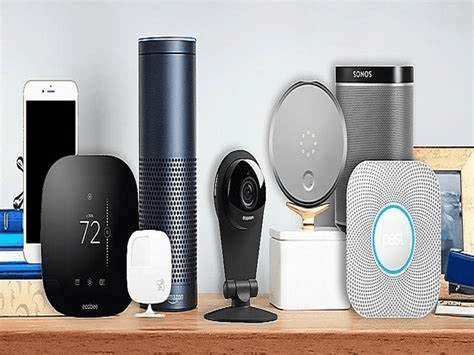 Things To Consider Before Designing A Smart Home System
Other elements to consider while creating a Smart Home system, in addition to planning out daily and occasional activities around the home, are:
Technology Compatibility
With an expanding number of many Smart Home technologies on the market, you must ensure that they play well together – or at least that the ones you want/need to play well together can.
Most wireless smart home gadgets utilize the Z-Wave communication protocol, so be sure the item you buy is either a member of the Z-Wave alliance or is Z-Wave compatible.
Number Of Apps Vs. Single App:
While every Smart Home device now comes with its app, you should evaluate whether you want to use a single app to operate all of your Smart Home devices – or use unique applications for each device.
Using a single all-in-one Smart Home app like Wink or merging applications via something like IFTTT (a Smart Home recipe platform that you can use to define rules/recipes amongst devices) is one way around this.
Technology Security / Hacking Risk
Smart Home devices have a history of poor security, owing partly to a lack of password care and (in some instances) technology vendors failing to put in significant-enough security safeguards.
Future-Proofing
Ensuring that your Smart Home design automation system is future-proof is linked to all of the factors raised above, particularly ensuring that it is compatible with the larger Smart Home ecosystem.
Similar to how Apple's iOS and Google's Android operating systems dominate the mobile phone market, it's probable that Smart Home devices will anchor to specific standardized platforms / operating systems.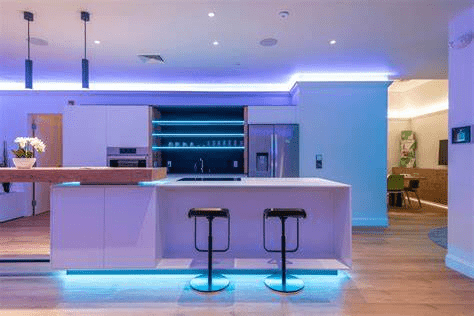 Do I Need a professional To Create A Smart Home?
In broad strokes, Smart home technology may separate into two categories: DIY Smart home items that can be bought 'off-the-shelf' and installed by the homeowner, and technology that needs expert installation.
However, if you want to include numerous aspects of technology — for example, Smart lighting, blind control, and security – or a whole-home solution, you should hire a Smart home design installation.
They will develop and install technologies based on your specifications. They will also unify control by offering a single point of control, eliminating the need to launch several applications or reach for various remotes.
A skilled installer/designer may also be helpful at the concept stage, providing recommendations you may not have considered before. They may also assist you in narrowing down your wishlist to fit your preferences and budget.
If you're going to engage a Smart home professional, it's best to do so early in the remodelling or self-build process. When seeking a smart home installation, the smart home industry association CEDIA should be your first point of contact.
Before hiring a professional, be sure they've worked on projects comparable to yours in the past. Examine their previous work as well.
Conclusion
Overall, it is critical to begin your smart home conversion with a clear strategy outlining your desired result: an easy-to-use Smart home system that works together to conserve energy, keep your home secure, and offer convenient comfort and safety.
Use this method to construct the ideal Smart home plan: choose an assistant, decide on a hardware emphasis, and then connect your gadgets appropriately. You, too, can experience the savings, comfort, and convenience of a well-planned and integrated smart home design in no time.