As a smart speaker, Google Home provides a broad range of automation and touchless control to a wide range of Wi-Fi-enabled devices. Google Home can manage everything in your home, from the Smart bulb to the thermostat. In this article, we will show you how you can connect a smart bulb to google home.
Wi-Fi-enabled smart bulbs have gotten more affordable, and now is the best moment to use them to make your house smarter. If you just purchased Smart bulbs for your house, keep reading to learn how to connect and operate the Smart bulbs using Google Home voice commands.
What Are Smart Light Bulbs?
Smart Bulbs' IoT Enabled core technology aids in the integration of the interconnection core module into the energy-saving light bulb. As a result of the Internet's widespread availability and accessibility, energy-saving light bulb technology is being developed and expanded.
Smart LED bulbs have been constructed with integrated Internet of Things (IoT) technology, which contains the basic components of interoperability, to minimize energy usage.
After that, interactive services are brought into the living room, and the cloud service platform connects the lighting and electricity deployment in the living room.
Consequently, a social, intelligent Smart Light Bulb system is created. Google Home is one of the most popular apps for having a Smart bulb at home.

What Is Google Home?
Google Home is a smartphone app that lets you control different devices in your home that the app supports.
It informs you of the state of your house and keeps you up to speed on everything, including your safety at home. This app allows you to get a summary of occurrences in your house and set routines that enable you to switch the lights on and off at certain times.
As a bonus feature, the app will allow you to know the weather, listen to current events, adjust the volume of your devices, skip to the next song, and switch speakers all at the press of a button.
Having Google Home is like having a personal assistant that handles everything for you at home.  To get started with Google Home and smart bulbs, you need to download the app and explore its capabilities.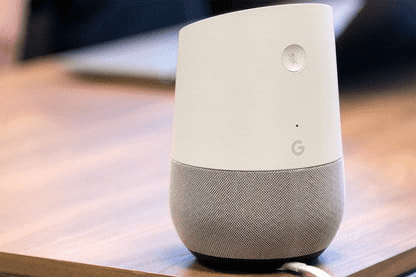 Does Smart Light Work With Google Home?
Have you ever heard of the smart bulb? It has been carefully developed with an internet connection function. It enables it to handle specific software. Google Home is an outstanding demonstration of this technology.
If your smart bulb is in your house, you may use these applications to control it. We are asking you a question you already know the answer to. But, shockingly, you are still trapped someplace.
The procedure to connect smart bulbs to google home. What makes me think that? I have been there before. So let us complete it for you.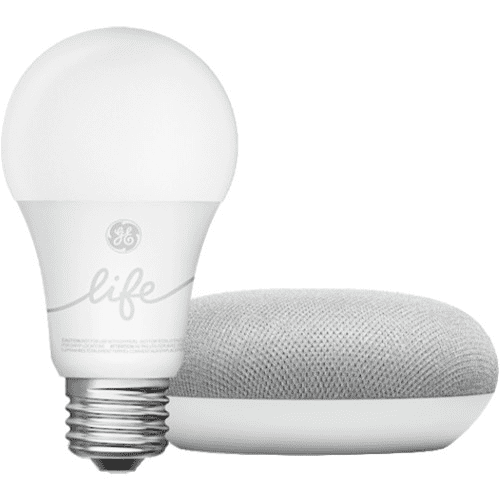 How To Connect Smart Light Bulbs To Google Home?
1. Buy A Smart Light Bulb:
Before beginning the process to connect smart bulbs to Google Home, you need first to ensure that the light bulb you want to use is compatible with Google Home.
Most of them already work with Google Home, Google Assistant, or Alexa, but you should double-check first. You may contact their technical support or the merchant about it, or you can do a quick internet search to find out more information.
You should also look at the Smart Bulb's specifications, particularly its compatibility with your smartphone.
2. Download The Google Home Application:
It is possible to download the Google Home Application from the Play Store or the App Store if you have not previously done so. There are many ways to get the latest app:
3. Set Up The Smart Light Bulb:
The next step in learning how to connect Smart bulbs to Google Home is to configure the Smart bulb itself. You may now connect the bulb into its socket and then double-check that it is tight and appropriately installed.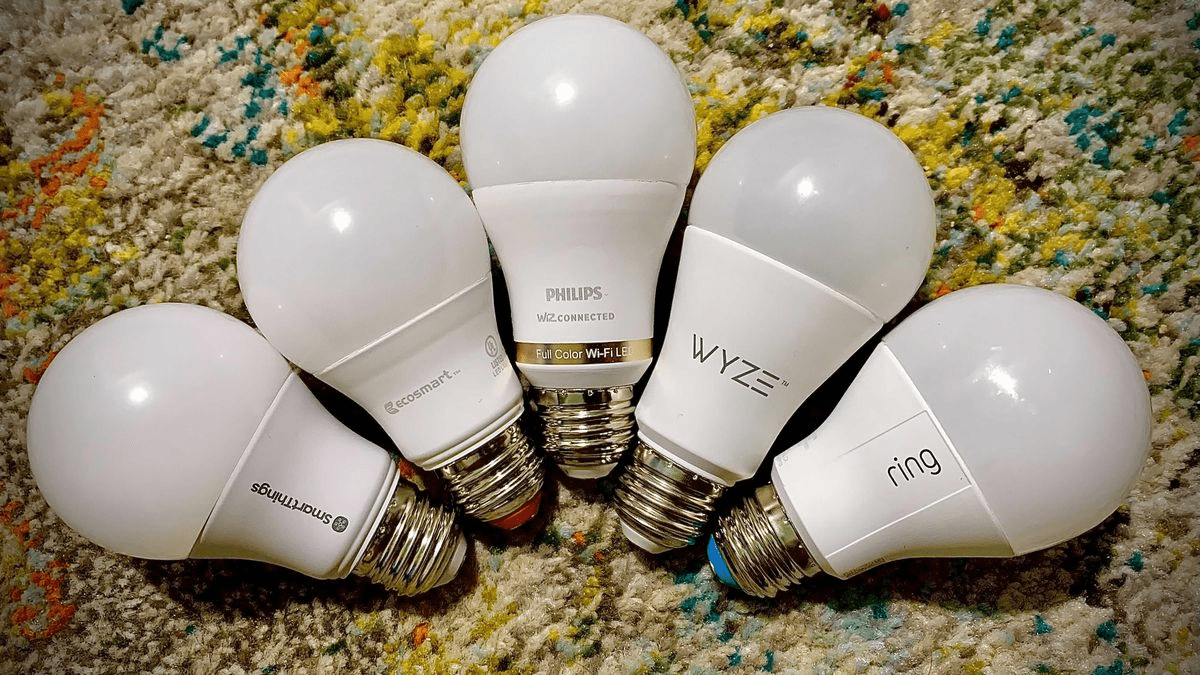 4. Add The Smart Bulb To Google Home App:
The Smart Bulb should now add to the Google Home App.
Launch the Google Home app.
On the app's home screen, tap "Add".
Choose Set up the device from the drop-down menu.
Now you may set up Google Home or another device.
After that, you may add the device by signing up for an account or scanning your house for a Google device.
Check to see whether the device appears on the app's Devices page.
5. Rename The Smart Light Bulb In The Application:
Now that you have figured out how to connect a Smart bulb to Google Home app, you will need to figure out how to rename it.
On its main page, the Google Home application displays all of your gadgets, grouped by room, giving you a much more unobstructed picture of your smart home.
Tap on the Smart Bulb, then go to the device's configuration and look for a space for the invention's name, then rename it in that section. Learn more about Smart Lighting.
6. Connect Any Smart Bulb to Google Home Using Google Assistant:
The solution described above only works with officially supported bulbs. If you have an inexpensive, generic LED smart bulb in your house, you should follow these procedures. To connect Smart bulbs with your Google Home speaker, you will need the Google Assistant app on your phone.
Launch the Google Assistant app on your iOS or Android device.
In the top right corner, tap the profile symbol.
Go to the Devices section of Settings and choose the appropriate device.
Select the "Add Devices" option.
On the following page, choose "Link a smart home device."
Look for your Smart bulb brand and choose the device.
After you have been taken to your smart lightning device account, sign in and give Google Assistant permission to access your light bulb. 
You have completed the installation of your smart bulb at home. With this step, you may connect any smart bulb that supports Google Home. If you have a large number of Smart bulbs connected to a single account, you may allocate the light to a certain room.
7. Google Home Smart Light Control
You have successfully connected your smart bulb to Google Home. What happens next? It is not difficult to control the bulb using the Google Home speaker. If you have many Google Home speakers around your home, you may use any of them to control any light bulb.
You may operate the bulb entirely with your voice or using the Google Home app. Listed below are some possible commands.
Hey Google, set living room light brightness to 50.
Hey, Google, living room bulb to red color.
Hey Google, set a bedroom bulb to warm.
Hey Google, set Alex's room bulb to incandescent color
You may use the Home app to manage your smart bulb if you do not want to be near your Google Home all the time.
Launch the Google Home app on your iPhone or Android device.
Select your light bulb.
You may dim or brighten the light and turn it on or off.
Select your chosen bulb color by tapping the "Color" button.
Troubleshooting Smart Bulb: Offline, Not Connecting, And Network Problems.
The issue is, will you be able to manage it? Without a doubt! So let us have a look at them.
Smart Bulb Won't Connect To Wi-Fi:
It may seem that your lights do not connect to Wi-Fi, but this is not the case. Keep everything under control if this happens.
Verify the Wi-Fi password before connecting. As we previously said, smart bulbs must connect to Wi-Fi.
Avoid connecting to a 5GH Wi-Fi network. It is incompatible with it.
Check the distance since the bulb will not connect if it is too far away from the Wi-Fi network.
Smart Bulb Device Not Responding:
If the Wi-Fi network's 2.4 GH and 5 GH are both called the same, a Smart light device is unlikely to react to orders. It won't know which is the 2.4 GH and which isn't. So. now you understand. So it is up to you to get this solved and enable the gadget to respond quickly.
Smart Bulb Offline:
Know that the smart bulb Offline is caused by the 2.4 GH WiFi network updating in most circumstances. Occasionally, a router malfunction might be to blame. You must reset your smart light bulb to resolve this issue. 
Consider any situation; the Smart bulb will fit in nicely. You may regulate those bulbs from wherever you are situated and change them to any level you like.
A Smart bulb may use for up to 15000 hours on average. You may modify and regulate the bulbs throughout their life, which can be up to 15000 hours. What an incredible way to unwind while also saving time and energy.
Conclusion
The appliances and technologies of the new world are Smart gadgets. They are the newest IT trend since they make our lives easier at home.
In this post, we demonstrated how to connect Smart bulb to Google Home, which is a simple operation. If you could modify your home's ambiance without having to get up, you would.