Have you ever wondered how do Smart TVs work? If so, read on. Smart TVs have mostly supplanted regular television sets in recent years. TVs are becoming smarter by the day, with more features and functionality than ever before.
A smart TV combines a mobile device's sophisticated computing system with the large-format screen of contemporary television.
Using this high-tech information gadget, you may surf the web and look at images as well stream music and catch up on your favorite television shows and movies. The best Smart TV platforms include Sony, Panasonic, Samsung, LG, and Roku TV, and there are more to choose from.
Smart TVs have their preloaded operating system as well as a selection of built-in applications or apps, which often include popular favorites like Netflix, Hulu, Spotify, YouTube, Amazon, and others. You may also add or uninstall programs from there using a built-in app store, just as you would on a smartphone.
You may create your sources for watching sports and news, movies and TV shows, kids programming, weather, listening to music, video chatting with loved ones, and monitoring social media outlets.
This article will examine Smart TVs and what they can accomplish for us.
What Is A Smart TV?
Smart TVs, also known as linked televisions, connect to your home's internet network. It allows you to view online films and videos, access the internet, and do other functions that were previously exclusive to computers or cellphones, such as browsing the web.
How do Smart televisions connect to the internet? Just like your phone or PC! These televisions can connect to your internet network by Ethernet cable or Wi-Fi. A network name and password are typically enough to link them.
When you link your smart TV to the internet, you'll be able to access an integrated platform that highlights the TV's capabilities. The platform varies depending on the device's maker.
TCL Smart TVs use the Roku platform, whereas Vizio smart TVs use SmartCast. These platforms, like your phone, enable you to download applications. Netflix, Hulu, YouTube, and Spotify are among the most popular Smart TV applications, but there are hundreds to pick from.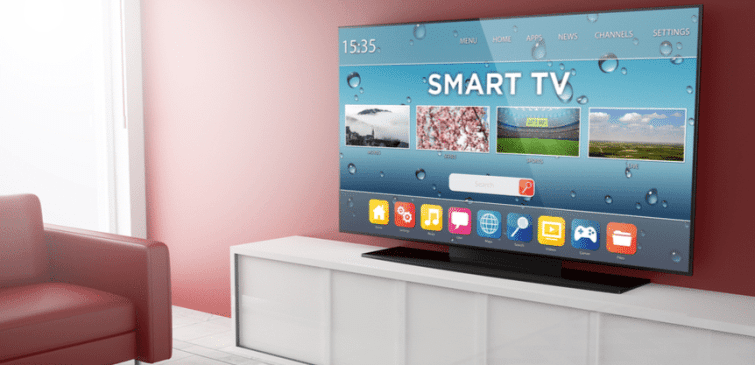 How Do Smart TVs Work?
Depending on your preference, smart TVs may access your home internet service through Wi-Fi or a physical Ethernet connection. When you initially set it up, you'll prompt for your ISP's network log-in details.
Once linked, you'll have access to many "channels" (apps) for viewing various media. To watch these shows, you'll need to check into many streaming services and pick which ones you'd want to join, some for free and most for a monthly price.
In rare instances, your Wi-Fi connection may be insufficient to power a Smart TV. In such a scenario, you may want to think about updating your home wireless network. You may want to consider upgrading to a newer modem/router if you have an older one that isn't compatible with the current wireless technologies.
If it doesn't work, you might try installing a Wi-Fi extender to gain more coverage in your house. Your TV may be too far away from your Wi-Fi network.
Those who have used a streaming video device will be aware of the usual remote control for a smart TV. In many cases, the arrow keys, Enter or Select, and a Home or Menu button is all you need to go around.
A more natural approach to interacting with information is now provided by certain smart TVs, which provide additional navigation possibilities. It is possible to employ gestures like pointing at the screen and voice instructions in combination with a second screen companion using motion-sensitive controls.
These novel approaches bypass rather time-consuming text input of utilizing an on-screen keyboard and remote to submit search queries. For example, specific remotes feature built-in voice functionality, allowing you to utilize spoken instructions such as Show local weather or Mute TV volume.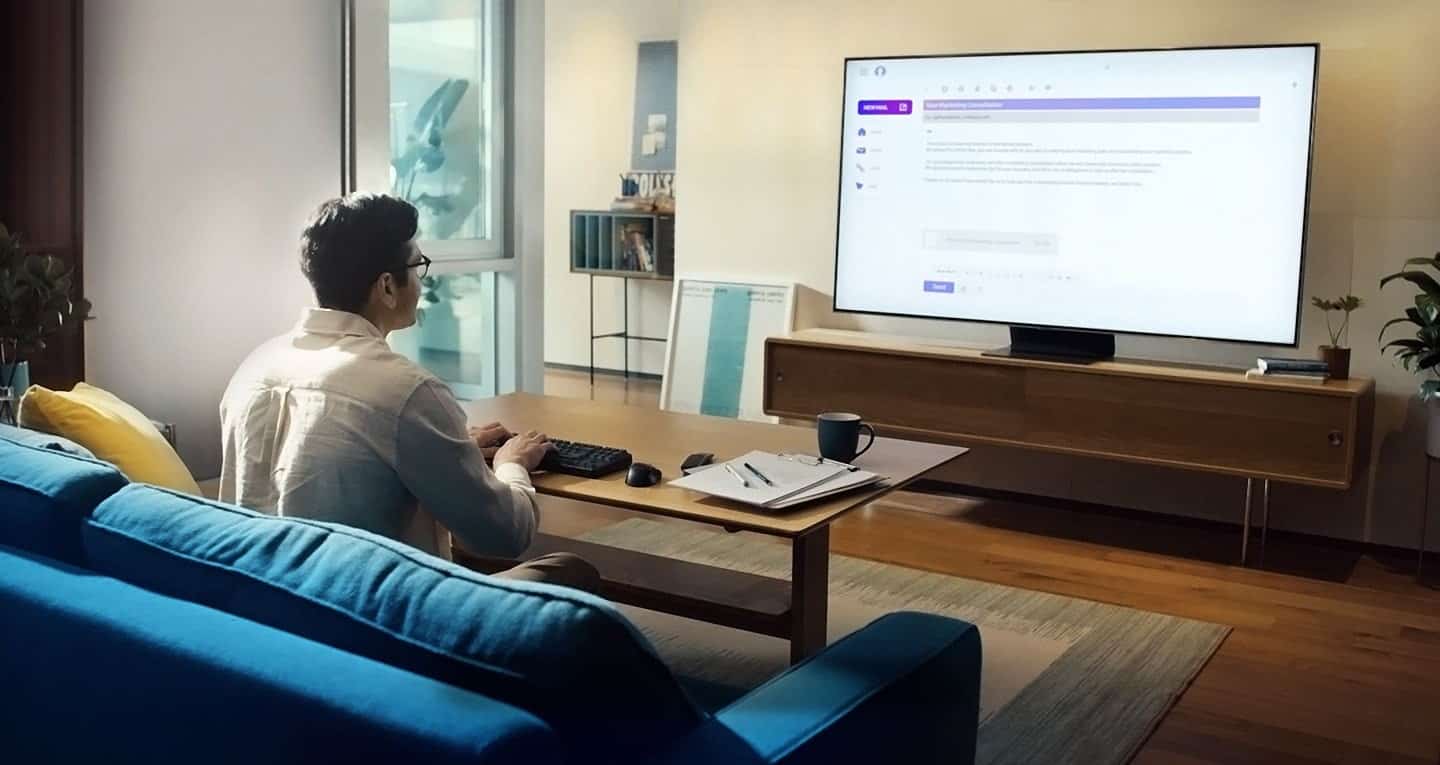 Must-Have Features In A Smart TV
Having a Smart TV is preferable to watching Netflix and Hulu shows on your smartphone or laptop. The bigger screen and better sound quality will provide you with the entire viewing experience without straining your eyes, which is particularly important while binge-watching.
This list of Smart TV characteristics might benefit you whether you need one for your bedroom or want to replace the primary entertainment medium in your living room. Continue reading!
1. The Perfect Screen Size:
Nobody will tell you that they need to lower their TV to a lesser size. Consider the size of your living room, the number of people viewing, and the distance between the sofa and the screen. This way, whether you're viewing your favorite Korean drama or action flick, your eyes won't suffer.
To choose the ideal screen size, place your sofa at a distance three times greater than the height of your TV. Using the 40-inch Smart LED TV as an example, you should set your couch 10 feet (or 120 inches) away from the screen. You may get a closer range by multiplying the distance by 1.5 times the screen height for 4K models.
2. HD Resolution
Full HD, or 1920 x 1080 resolution, is the minimum requirement for Smart TV resolution. While 720p HD displays are available, the former favors due to its higher clarity. The 4K resolution, often known as Ultra HD, is a step forward from this.
Eight million pixels, to be precise, means that you may anticipate a mind-boggling experience. Is it, however, worthwhile? Definitely. More 4k material will also be available shortly, making the Fukuda 55′′ Ultra HD Smart LED TV a worthwhile purchase.
3. App Connectivity:
Some TVs may link directly to specific applications, enabling users to watch information on their TV. For example, some TVs support Netflix or YouTube, while others support Amazon Video or Hulu.
This function is helpful since it enables you to easily view your favorite material on a large screen without connecting to another device.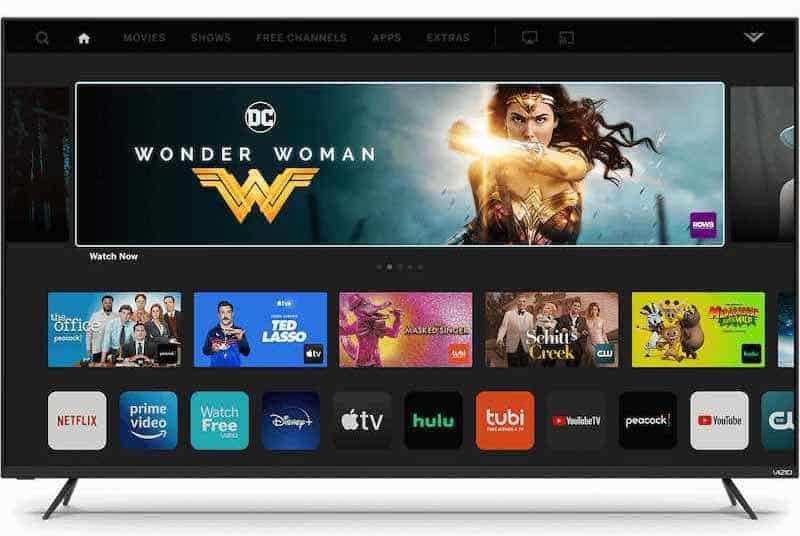 4. Universal Search
 The fact that we have so many options for online streaming services is a gift, but it's also a pain since finding what you want to watch can be a daunting, time-consuming chore of browsing through each site one by one.
Most Smart TVs have an in-built search engine or "guide" that will hunt for a specific movie, TV program, star, genre, or anything. They aren't all as comprehensive, however. While some people browse everywhere, others simply look at specific services. If you want a Smart TV, go for one with the most extensive search capabilities.
5. Games
 Why not utilize your Smart TV to play games as well as watch movies and listen to music? Many Smart TVs have gaming applications, which is fine if you like Solitaire or Angry Birds. However, gaming on some of the most recent Smart TVs is becoming more advanced.
Several Sony and Samsung models, for example, have access to the PlayStation Now game streaming service. Please keep in mind that they need the use of a Sony Dualshock 3 or Dualshock 4 controller.
6. Refresh Rate
Your TV's refresh rate is how often it can capture, analyze, and show a picture. Most modern televisions have a 60Hz (60 pictures per second) refresh rate, which means you'll see 60 separate images per second.
That's enough for movies and games, but it may cause unwanted side effects for fast-moving things on the screen. For example, if the camera pans over anything moving swiftly on the screen, you may have seen a blurring effect known as "motion blur."
Higher refresh rate smart TVs may help lessen this impact by presenting pictures more often, increasing overall picture quality. A refresh rate of 120Hz or 240Hz is suitable for fast-moving items on the screen.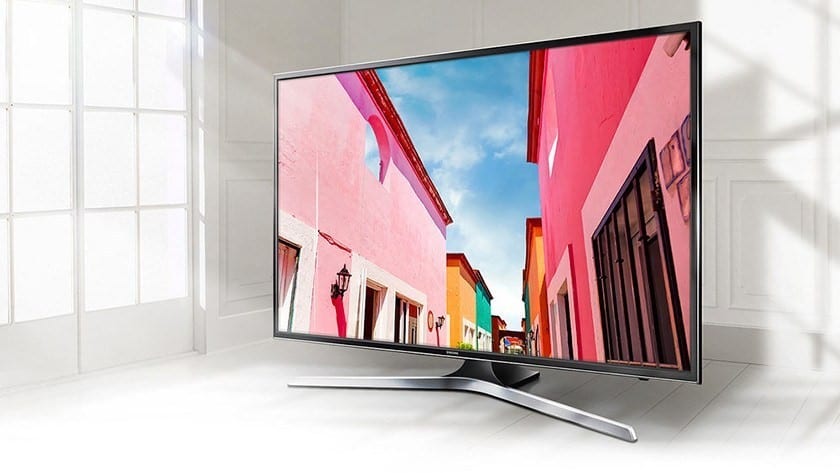 7. Streaming Video Services
 Smart TVs are not necessary if all you do is view movies from a red kiosk or listen in to the local evening news show. Other options include a Smart TV and an online streaming video subscription such as Netflix, Amazon Prime Instant, Vudu, or Hulu Plus.
Crackle and Funny or Die are also good options to check out if you have the extra money. There are more movies and TV series to stream than you'll ever have time to watch if you have a fast Internet connection—but you can only do so if your Smart TV has an app(s) that supports the online service(s) you want to utilize. 
8. Music Streaming
You may not consider a music player when purchasing a new Smart TV, but you may find yourself using it often, particularly if the TV is positioned in an area of the home without an audio system.
However, unlike streaming video services, not all Smart TVs have applications for some of the most popular services, like Pandora, Spotify, iHeartRadio, and TuneIn. Check the app store on your Smart TV to check whether your favorite music streaming service is available.
We recommend combining the TV with a set of bookshelf speakers or a decent soundbar to increase the overall sound quality of the experience.
9. Power Consumption
Because TVs are frequently kept on for hours at a time, most consumers don't consider power usage when buying a TV set. The number of watts your TV uses, on the other hand, will determine how high your power bill is at the end of the month. Selecting an energy-efficient model is essential so that you don't wind up spending too much money every month.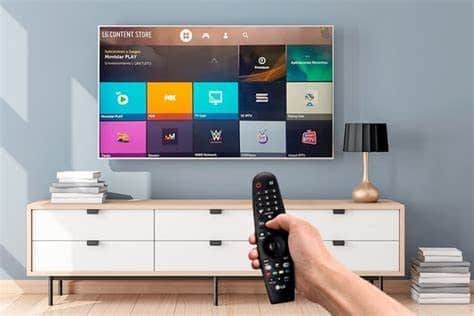 10. Overall Price:
Price isn't necessarily an indication of how incredible a product is, but it is something to think about when making a buy. If you're searching for entry-level TVs with Smart capabilities, there are many alternatives in the RM1500-RM3000 price category, so shop around.
Alternatively, if you want a 4K resolution at the finest quality, expect to spend RM4,000 or more.Do not buy a television because everyone else does because it's trendy. Do some research online and figure out what aspects are essential to you before making a final decision.
What Are The Benefits Of A Smart TV?
Many consumers choose Smart TVs because they eliminate the need to connect a separate linked streaming device, such as a Roku or Amazon Fire. You may watch many "channels" without needing to connect a TV antenna or pay for an expensive cable or satellite service.
To take advantage of the best of both worlds, most smart TVs come equipped with the ability to connect to either a broadcast antenna or satellite/cable. If you watch a lot of local sports using an antenna, for example, most models let you do so while still providing high-tech internet TV and over-the-top choices.
Also on the rise is the use of Google Assistant and Amazon Alexa in conjunction with Smart TVs. You may use them not just to change channels by voice command, but you can also connect your smart TV to your linked home system to watch Smart lights, doorbells, locks, thermostats, and other devices.
Conclusion
There are several ways to consume internet media these days, and smart TVs are only one of many excellent possibilities. Instead of purchasing a new television, you may want to look into set-top streaming devices and media sticks.
And, if you're ready to upgrade to a smarter TV, take your time, do some research, read reviews, and double-check the specifications to ensure you purchase one with the capabilities you desire. There is a perfect smart TV out there for a wise purchaser.